In addition to discussing how she was "shaking" when the Vanderpump Rules season 11 teaser dropped, 38-year-old Ariana Madix is responding to reports that Scheana Shay was hanging out with her ex-boyfriend during the BravoCon fan event.
In a few interviews at BravoCon, Scheana justified her recent contacts with Tom Sandoval, calling her hug with him—which was seen in the Vanderpump Rules trailer—"misleading." In an exclusive conversation with Access Hollywood's Housewives Nightcap on the red carpet, Katie and Ariana talked about the differences between season 10 and 11.
"I guess it's just the shift in dynamics, too, it's not quite the fun group dynamic that we used to have like family, framily, or whatever you want to call it. It's sort of that loss. It's just different now," Katie explained, noting that their next chapter is "interesting" and "new."
"I definitely agree with Katie, and also just the having to watch that trailer that none of us had seen before. I was like, shaking," Ariana replied.
Ariana then admitted that learning Scheana had been with Sandoval, 40, on Friday night was "weird."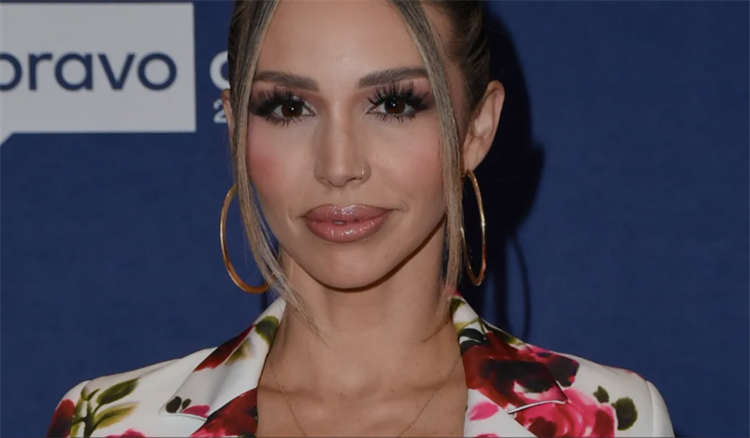 "Lala was not [in Sandoval's suite], but Scheana was, and I was like, 'That's weird,'" Ariana said after James Kennedy, 31, accused Lala Kent, 33, of being present during the on-stage panel.
Following Ariana's claims about her "weird" hangout with Sandoval, Scheana spoke out in her own interview on Housewives Nightcap.
"So we all went up to the rooftop for the Bravo After Party and then once the lights turned on, everyone was still hanging out. I was having great conversations with Captain Jason, Kyle Cooke, [and] we all went to another room to continue the party and conversations," she recalled.
In the end, Brock Davies and Scheana discovered that the other room was actually Sandoval's penthouse.
"So it was like, 'Hey, what?'" "Oh, hi." Whatever the case, we're here," he said.
"I also will say that I had conversations with Tom Sandoval regarding some of the things he said about Ariana that I found offensive," Scheana continued, echoing Brock's assertion that they "didn't agree with what he was saying."
In another interview, Scheana further explained the situation, suggesting that she was confronting Sandoval about past comments he'd made about Ariana.
"I don't like some of the things I heard him saying about Ariana on his podcast and in [the] press," Scheana told Page Six on November 4, adding that she urged him to "let [Ariana] heal" and stop rehashing the past.
"We don't need to keep talking about that. It's in the past," Scheana continued. "We've filmed the whole season. We have a reunion. But let her heal and just stop."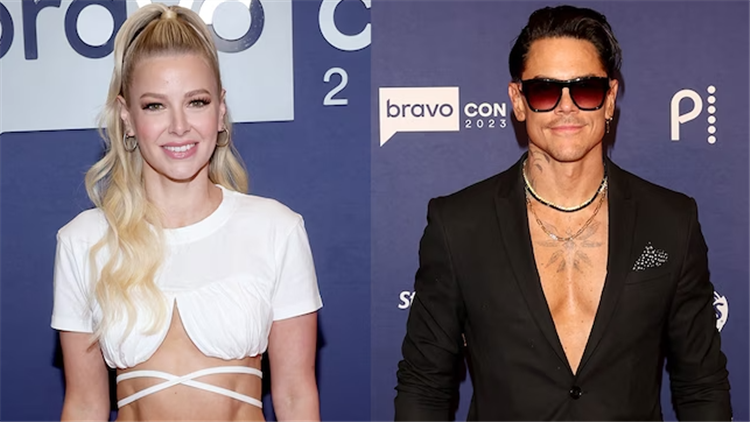 As for the season 11 trailer scene in which she hugs Sandoval, Scheana said the moment was "slightly misleading."
"Let me tell you this. It took a whole season and a lot of conversations to even have that moment. So that's all misleading. There was a lot that was said, and I've not been easy on him. I've been very stern with how I feel and what I disagree with," she noted.
Scheana, 38, also offered an update on her relationship with Katie Maloney, 36.
"We literally came together over emo music and it started with Ariana," Scheana said of her and Katie during a Pump Rules panel over the weekend. "All our stuff didn't matter anymore when we needed to bring it together to be there for her. So we have a little DJ group. We've done a couple emo nights together and after one of those nights, it was great, she followed me. I followed her back."
"We're really good. We're officially friends," Scheana added.
Vanderpump Rules season 11 is set to premiere on Bravo in January 2024.