At BravoCon 2023, there was a lot of conjecture about the marriage of Dorit and Paul "PK" Kemsley. However, the cast member of The Real Housewives of Beverly Hills made sure to address every query that was posed, including one that came up on the BravoCon Live segment that aired on November 6.
As soon as Dorit arrived, Andy Cohen, the evening's emcee, asked her, "Dorit, now that you're here, what can you tell us about all the rumors about you and PK?"
Continue reading to hear her response and discover more details Dorit shared during the BravoCon 2023 weekend about her and PK's marriage.It's…
Dorit Kemsley on the "Rumors" About Her and PK's Marriage
After taking the stage at the Paris Theater in Las Vegas for BravoCon Live's "Dynamic Duos" episode, Dorit responded to Andy — and the urgency with which he asked the question, "I'm so glad to get right into it!"
"It's so funny, I get asked that all the time, yet we put out a joint statement immediately," Dorit continued, referencing what she told PEOPLE about her and PK's marriage following the RHOBH Season 13 premiere on Oct. 25. "It's almost as if we haven't mentioned anything. So, the rumors are not true. We're not separated; We're not getting divorced."
That prompted applause from the BravoCon Live audience, which Dorit called "sweet" before further elaborating on the status of her and PK's relationship. "We were very open this season," she said. "It's been a challenging couple of years personally, and it took a toll on my marriage. [But] we're working through it and all good."
What Dorit Kemsley Said About Her Marriage to PK at BravoCon 2023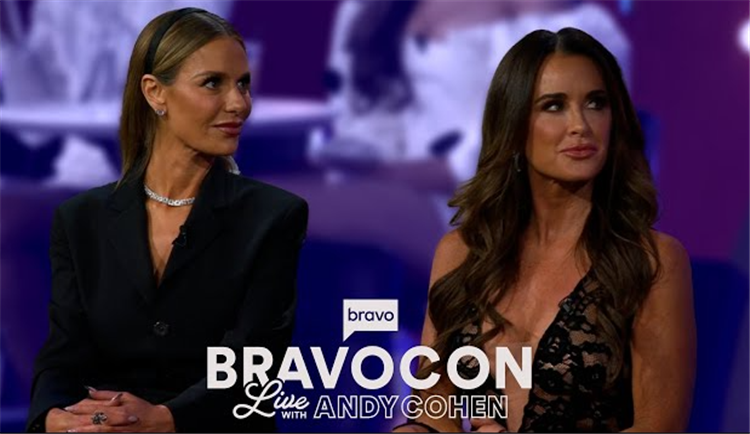 At another point in the BravoCon 2023 weekend, Dorit took part in a "Fashionistas" live interview panel alongside The Real Housewives of Salt Lake City's Meredith Marks and Summer House's Paige DeSorbo. There, moderator Jenni Pulos asked the ladies what had changed since last year's BravoCon, and Dorit jumped right into her and PK's situation.
More specifically, Dorit said, "The biggest changes from last BravoCon… goodness gracious. I mean, we can definitely discuss the elephant in the room: PK and I are not separated, even though there are those rumors."
"We have had a difficult couple of years, really, since the home invasion," she added. "But you work through things. We're married, 13 years together. You have your ups and downs, but we're not separated. And I don't think we will be."
Later, while further opening up about the challenges she and PK have been facing during the "Livin' in Beverly Hills" panel at BravoCon 2023, Dorit also revealed she sought advice from others. "As I've spoken to people that are married or were married for a long time, everyone seems to say the same thing — this is marriage, and you have your ups and downs," Dorit explained. "PK and I really didn't suffer any bad years in the 13 years we were together. I guess it's our time, and we're working through it."