During the weekend at BravoCon, Kyle Richards discussed the possibility of a reconciliation with Lisa Vanderpump on the podcast hosted by Teddi Mellencamp and Tamra Judge.
Kyle, 54, opened up about her and Mauricio's split as she also reflected on the tense moment she had with her estranged husband Mauricio Umansky, 53, and his mother, Dr. Estella Sneider, on a recent episode of The Real Housewives of Beverly Hills. She also discussed the possibility that daughter Farrah Aldjufrie's engagement to Alex Manos may end, and she revealed she is getting a new tattoo.
"There's certain things I'll never be ready to say because it's private. I'm not here to make anybody look bad or throw people under the bus," Kyle explained on the November 4 episode of Two Ts in a Pod. "We're a family no matter what. And I love Mo. I always will… We are a family. A very strong tight family. Whether we're together or not, we're always going to have that and I want to make sure we always do."
"With that said, obviously there's things that I was holding in that were hurting me and upsetting me," she continued. "You know I'm not the best at my poker face. I think people know that about me. Some people pick up on that, other people are saying you're just bitter and angry…"
After 27 years of marriage, Kyle and Mauricio were said to have separated in July. After refuting divorce rumors for several months, the pair eventually acknowledged the report was accurate.
Although Mauricio and Kyle have been connected to their Dancing With the Stars partners, Emma Slater, 34, and Morgan Wade, 28, respectively, both have rejected the reported romances.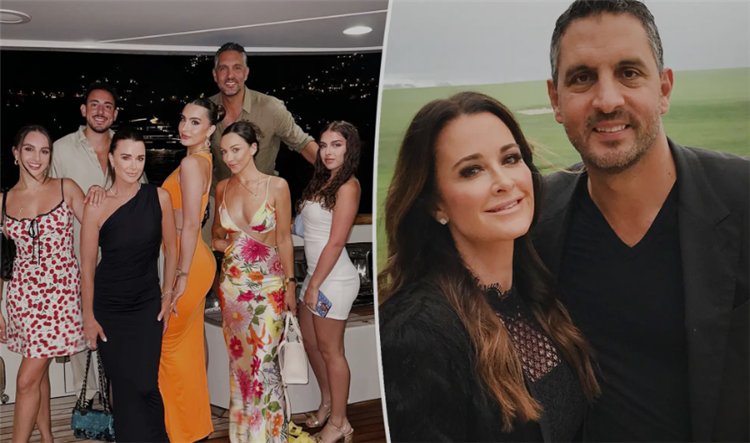 Fans of RHOBH will remember that early this year, Kyle was the subject of speculations that he was dating Morgan. He furthered these suspicions by appearing in a sensual music video alongside Morgan a few months later and getting matching tattoos from the country singer.
Kyle ultimately noted that she has matching tattoos with a lot of her friends, including Teddi, and on the podcast, she revealed she'll soon have one more.
"I'm supposed to be getting one next week with my daughter Farrah," she shared.
Also speaking of Farrah, Kyle said that she doesn't feel comfortable addressing rumors that her engagement has been called off.
"I don't know," she replied when asked. "I don't like to answer for other people… I'll let her speak for herself."
Reflecting on an episode of RHOBH earlier this month, which saw Kyle telling Estella about Mauricio's tattoo (an art form that is often frowned upon in the Jewish community), Kyle attempted to explain why Mauricio was so upset.
"I believe the tense atmosphere stemmed from the entire scenario that surfaced on camera regarding the tabloids and this and that," Kyle said. "Being Jewish had no bearing on it. If that was the reason, he never would have gotten a tattoo. I then realized that they were filming their show. Does he intend to discuss it on his program Buying Beverly Hills? I was genuinely ignorant. I've never seen him respond like that, though. Tensions were high, but I'm not really sure [why he responded that way].
In addition to the negativity surrounding Mauricio's tattoo, Kyle said he wasn't happy that Estella mentioned the split rumors as cameras rolled.
"Mo was more mad than I was," she admitted. "He was not happy… Mo was not in a good mood. He did not like that."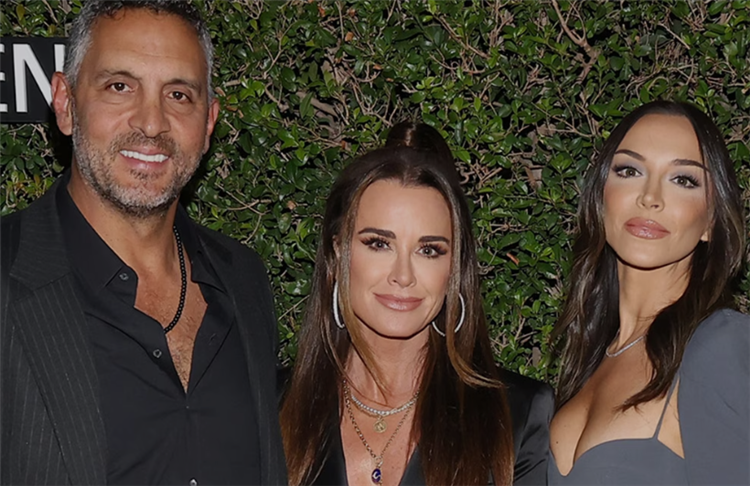 As for her potential reconciliation with Lisa, 63, who said she had "empathy" for her amid her split from Mauricio, Kyle confirmed she's open to making amends.
"You know how I am Teddi. I'm not like you… Teddi does hold a grudge. If she were to come up and say something nice and give me a hug or something, I'm the type that would just be like forgotten," Kyle revealed, before noting that "it won't happen" because "[Lisa]'s not that type."
Also on the podcast, Teddi, 42, recalled how Kyle clapped back at Reza Farahan, 50, by reminding him his show, Shahs of Sunset, was canceled after he called her "overrated."
"It just caught me in the moment and I said something rude back or something. Just stupid. I don't like to engage in that stuff. But sometimes I have my moment, what can I say?" Kyle asked.
The Real Housewives of Beverly Hills season 13 airs Wednesdays at 8/7c on Bravo.