The Real Housewives of Beverly Hills star Crystal Kung Minkoff had a busy weekend at BravoCon in Las Vegas, and she will be celebrating her 40th birthday in the city in coming episode of the Bravo reality series. Despite the controversy she was pulled into when Flipping Out alum Jeff Lewis made offensive remarks about her at the first panel of the weekend, "Ask Andy," Minkoff said she "had a great time" at the three-day fan convention.
"I think that's just his style," Minkoff told Deadline about why she thinks Lewis was coming after her. "Normally I take the high road and I don't say anything but I just felt like … I had to say something and I'm happy he apologized. I wasn't going to stay quiet anymore and I just thought he needed to know that it was too much."
With over 150 Bravolebrities at BravoCon, Minkoff was able to mingle with fellow housewives and said she enjoyed her time with The Real Housewives of Atlanta's Marlo Hampton. "She's so lovely," she added.
"I got to spend a lot of time with Candiace [Dillard Bassett of The Real Housewives of Potomac] the final night," Minkoff continued. "I really enjoyed speaking with Dorinda [Medley of The Real Housewives Ultimate Girls Trip: RHONY Legacy]. I loved talking to Heather Dubrow [of The Real Housewives of Orange County] — we're going to get dinner together."
Dubrow recently moved to L.A. with many fans thinking she's vying for a diamond with the cast of RHOBH. When asking Minkoff what she thought about the idea of Dubrow joining the show, she also revealed a connection she has with the RHOC star.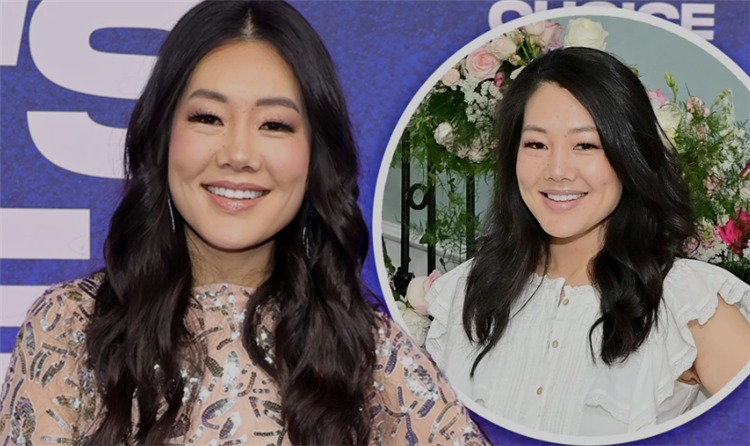 "Would love Heather to join the cast. I really enjoyed her — we have a lot of mutual friends and we really connected this week on a level that I didn't expect," Minkoff said. "We've been texting each other and I just think that she is fabulous and I think that Beverly Hills makes sense for her."
"She's moving here," she went on. In actuality, she purchased my friend's home. I would really love to be back in that house because I had many Thanksgivings there.
When the Season 13 taglines were revealed, Minkoff said, "They say wisdom comes with age, but I'm proving otherwise," which baffled a few fans. Many read the tagline as Minkoff demonstrating that she isn't growing wiser as she gets older, but the businesswoman clarifies that it all depends on perspective.
"I loved it," Minkoff said about her tagline. "And then I saw the chatter online. I'm like, 'Oh, I could see if you read it that way…' But I think it's funny. It was my favorite one that I've had in three years."
"It's like the blue and gold dress. It's like, which color do you see? I never saw the other color," she added. "I still stand by the tagline. I actually love it."
During Season 13 of the Bravo reality series, the girls take a trip to Las Vegas to celebrate Minkoff's 40th birthday and things get wild when they attend the Magic Mike Live show. Despite showing excitement about attending the show by getting a pack of $1 dollar bills to give to the strippers and wearing pants to get chosen to get on stage, Sutton Stracke threw a temper tantrum that messed with the vibe of Minkoff's birthday celebration.
"I think it was a combination of a lot," Minkoff said of Stracke's reaction. "I think part of it was that she wasn't called up and she thought, 'Why did I dress up like this?' And to this day, she says that's not what it's about. She [says] she felt embarrassed for herself, for us [and] the show was too much. I'm like, 'I think it was the pants. I think you wanted to go up there."
Minkoff claimed to have had "a good time and I did not want her to ruin the trip for me" despite the controversy. When Minkoff was invited up to the stage, one of the dancers performed a lap dance for her. She normally watches the shows with her husband, Rob Minkoff, but she watched this one alone.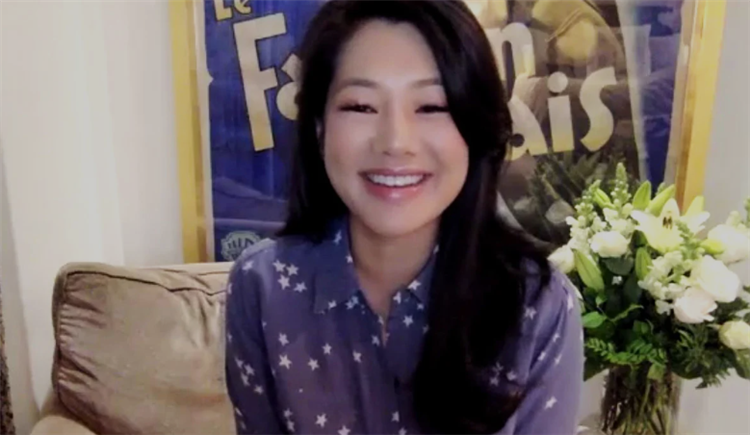 "I watched it privately, but we usually watch it together," Minkoff remarked. The RHOBH actress claims that when she phoned her husband after taping that episode earlier this year, he said, "Great, have fun." I'd prefer not to see that.
During the episode, viewers will also see Garcelle Beauvais open up to the ladies that she's not comfortable talking about her kids with them following last season when some girls made light of an incident involving Erika Jayne and Beauvais' younger son that ultimately led him to receive death threats on social media.
In a sequence that was left on the cutting room floor, Minkoff provided us with information about how she defended Beuvais at that particular point.
"They didn't show it, but I was defending her in that situation and I stood by her, saying that you might have a different tune if this had happened to one of your kids," Minkoff said. "I also mentioned that I doubt I could ever forgive someone if this had happened to my kids. Though I doubt I could ever forget, I would make an effort to go on.
Reiterating that "children are always off limits," Minkoff claimed that she "completely understood where Garcelle was coming from."
This season also sees the introduction of a new housewife Annemarie Wiley, who will be introduced to the group by Kyle Richards.
"We'll see how the reunion goes," Minkoff teased about where she stands with Wiley.
Of the dynamics shifting when a new housewife joins the cast, Minkoff said that any new person joining changes things. Minkoff said that Wiley is "very outspoken" and "likes to make sure her views are out there and that's going to always ruffle feathers whether they're good or bad."