RHOBH's Kyle Richards and Mauricio Umansky are going through a separation off-screen, but will the famous couple get back together one day?
Stars of Real Housewives of Beverly Hills, Kyle Richards and Mauricio Umansky, are not together at the moment, although they might reunite in the future. When Kyle and Mauricio revealed their split in July, the Bravo community was enthralled. Since the beginning of RHOBH, cheating rumors have followed Kyle and Mauricio, but they have never allowed themselves to be affected by them. The relationship between Kyle and Mauricio—as well as the cheating rumors—are a major issue now that they are going through a difficult time. Many were taken aback by their breakup, but it appears that Kyle and Mauricio had been planning this for some time.
Even though their split might eventually result in a divorce, Kyle and Mauricio might decide to remain together. In their 27 years of marriage, they have created such an incredible life together that they might not want to ruin it all. As of right now, Kyle has stated that she and Mauricio are having a difficult time in their marriage and feel distant from one another on RHOBH season 13. Kyle has come to the realization that she wants to put her own needs—and not those of her spouse—first. But one day, Kyle might find out that she still wants to be with Mauricio even though she needs her freedom.
Kyle & Mauricio Are Very Family Oriented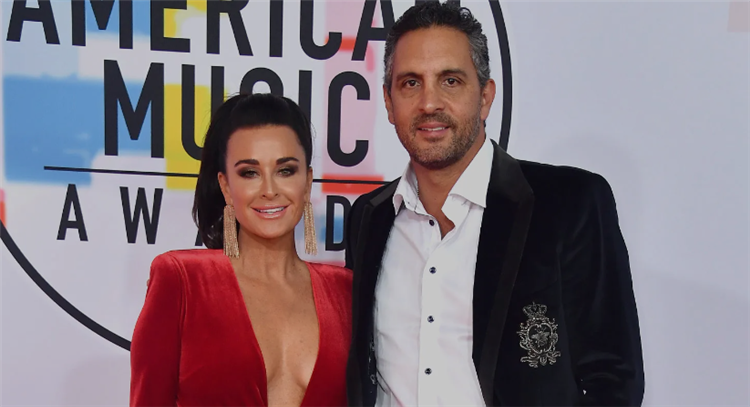 Since viewers met Kyle and Mauricio on RHOBH during its very first season, the pair have always been about family. When the couple met, Kyle was a single mother of one to Farrah Brittany Aldjufrie. She and Mauricio had an immediate connection and got married in 1996. The two then welcomed three more daughters of their own: Alexia Umansky, Sophia Umansky, and Portia Umansky. Kyle has always been so proud of her family and how she's raised her kids, seeing as her life grow ing up was a lot tougher. She also loved having Mauricio as a partner as he's a great father and was an amazing husband to her.
However, now that their kids are all grown up, Kyle and Mauricio have been drifting apart. This seems pretty normal for a couple in their age range who spent the last almost 30 years taking care of their kids. This may just be a temporary feeling, and Kyle and Mauricio could be back to their lovey-dovey selves by next season. Family means too much to the RHOBH pair to let each other go so easily.
Kyle & Mauricio Built A Business Together
Mauricio is in the real estate business partly because of Kyle. She secured Mauricio a position with her brother-in-law, Rick Hilton, where he developed his clientele and acquired real estate industry knowledge. Kyle urged Mauricio to work with her family after he was sacked from his previous position before to working with the Hiltons. Since their first meeting in the early 1990s, Kyle has done a great deal for Mauricio, and Mauricio will always be appreciative of that. Kyle continued to push Mauricio to pursue his aspirations even after he made the decision to launch The Agency.
In a sense, Kyle assisted Mauricio in growing his company. In addition to inspiring him to take a risk and launch his own business, her notoriety helped to build The Agency into what it is today. Even on another Bravo series, Million Dollar Listing Los Angeles, where the company was represented by two agents, James Harris and David Parnes, Mauricio's company was mentioned. Buying Beverly Hills is Mauricio's own Netflix series now. Mauricio wouldn't want to lose the success that Kyle's stint on RHOBH helped the company achieve.
Will Kyle & Mauricio Get Back Together?
There is a chance Kyle and Mauricio will get back together. The pair have been separated for less than a year and are still figuring out what they want in life in terms of their relationship. Kyle has been hanging out with her gal pals more, like Morgan Wade, but that's only because she feels this disconnect with Mauricio, which she spoke about on RHOBH. Mauricio has also been very busy with The Agency, especially now that he films Buying Beverly Hills, which showcases the company, similar to the style of Selling Sunset. Right now, Kyle and Mauricio are in two different places, but there is hope that they could come together as one again.