Does Curtis even know who he wants on GH?
No one ever claimed Curtis Ashford was good at relationships on General Hospital. He divorced Jordan because she wouldn't tell him about police business which was none of his business.
General Hospital Polling
And now he's estranged from Portia (Brook Kerr) when, a few minutes after they exchanged "I Do," he learned that she never told him he might be her daughter's father. With Portia on the outs, is it time for Jordan (Tanisha Harper) to be back in? Here's what over 2,000 viewers told us.
Stay the GH Course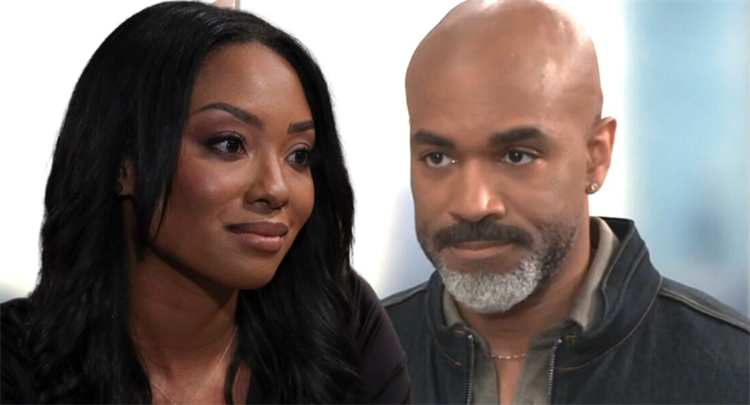 Let's try something new, Curtis (Donnell Turner), 24% suggest. Instead of giving up on a relationship the minute anything isn't to your liking, why not attempt to fix what's wrong? You loved Portia (Brook Kerr) leading up to the wedding. It's impossible to believe that you absolutely stopped caring for her the minute suspicions about Trina's (Tabyana Ali) paternity popped up. Give it another shot. You're starting to look flighty.
General Hospital Rewind: Be Kind, Curtis Ashford
Curtis and Jordan should never have broken up in the first place, 26% of you point out. She had every right to keep police operation secrets, and you had no right to get huffy about it. Now that you know what a real lie is — thanks, Portia — maybe you'll appreciate Jordan more. This isn't just about a reunion, dude. This is about you treating Jordan right this time.
General Hospital: Take Turns
If Curtis decides to give a relationship with Jordan another try, then 50% of the audience insists that he officially break things off with Portia first. She may have lied to him but does not deserve to be cheated on. Curtis should be the bigger man, and he should be the better man. There can't be a happily ever after if he totally screws up what comes before. At least file the divorce papers this time before you become engaged to someone else. (Cough, cough.)