We've got questions, and you've (maybe) got answers! With another week of TV gone by, we're lobbing queries left and right about lotsa shows including NCIS: Los Angeles/Hawai'i, Barry, The Flash, Yellowjackets, Fire Country and more!
1 | Why didn't Fire Country's Bode ask to be drug tested again to try to prove his innocence? Also, since Sleeper was still at camp at the time of the actual drug test — here he is in a screenshot, at the line to pee! — why did Manny insist that there was no way he could have tampered with Bode's test?
2 | For all the build-up (and give the big-picture significance) of Jennifer Esposito's Blue Bloods return, were you expecting more of Jackie than you got?
3 | Amid Succession's cavalcade of returning guest stars this week, which recurring character were you most surprised not to see at Logan's funeral? Did you notice that Brian Cox's real-life wife Nicole Ansari-Cox played Logan's other mistress Sally-Ann, who joined Marcia, Caroline and Kerry in the front row at his funeral? Plus, didn't Shiv suddenly look a lot more pregnant this week, despite the fact that this takes place the day after last week's election episode? Finally, wasn't president-elect Mencken improbably walk-right-up-and-say-hello accessible at the funeral reception?
4 | Was this week's penultimate episode of the increasingly dark and harrowing Barry the first one in ages where it felt like we were watching an actual comedy series? But at the same time, why would a highly skilled interrogator like Jim Moss leave Barry alone and not secure him enough to prevent him from escaping?
5 | On Sunday's Yellowjackets, what if no one had picked the queen from the deck? Would they just have kept choosing until someone did? And while we're hesitant to too harshly criticize the thought process of starving teenagers, wouldn't the whole thing have been more efficient if they'd only used as many cards as they had people in the circle?6 | On NCIS: For an overcrowded prison, wasn't the cafeteria pretty empty? And how the heck did Torres get the serial number off Yuri's cell after glancing at it for three seconds?? Lastly, in retrospect, what was that "Tiva" tease all about, Michael Weatherly?
7 | Did NCIS: Hawai'i kinda gloss over how Whistler got from downtown Caracas to a remote compound, yet still needed to steal a car once she got there? Speaking of transportation logistics, fun as it was to see NCIS: Los Angeles' Sam save the day, how on Earth did he happen to be in Venezuela so soon after Jane's abduction, when Morocco is at best a 15-hour flight away?
8 | Heartstopper fans, were you more excited to see first-look photos from Season 2 — or to see that they included Tao without his much-mocked hairdo?
9 | Wait a second: Did The Voice's Chance the Rapper really stay seated after Alex Newell's electrifying performance of "Independently Owned"? The nerve! Did the show jinx Blake Shelton by retiring his iconic jean jacket before Season 23's winning artist was announced? And has there ever been a more shocked reaction to a victory than that of Team Niall Horan's Gina Miles?
10 | Superman & Lois fans, did you have heart eyes during Lois and Clark's final scene at the end of this week's episode?
11 | Shouldn't the FBI team have called in Criminal Minds' BAU unit, once they realized they were dealing with a serial killer? (Must we think of every crossover?!)
12 | We don't mean to be materialistic. But given how close Ted Lasso's Jamie and his mom are, and the obscene amounts of money he's made over the years, wouldn't you think she'd have a much bigger house? Also, why wouldn't Jamie have gotten his mom tickets to the game so she didn't have to watch on TV?When some of the Greyhounds showed up at Taste of Athens to get Nate back, did any of you first suspect that it was all a dream Nate was having? Finally, with her appearance as Ted's mother, is Freaks and Geeks and Girls veteran Becky Ann Baker now the undisputed queen of TV moms?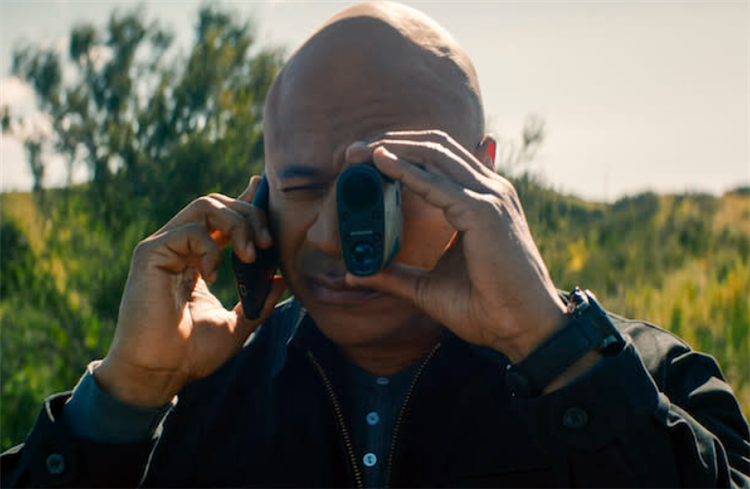 13 | While much has been made of Michelle Yeoh's Everything Everywhere All at Once co-star Ke Huy Quan also having a role in Disney+'s American Born Chinese, was arguably the real treat spotting Crazy Rich Asians' Lisa Lu (Ah Ma!!!) as the mom's healer?
14 | Chicago Med fans, how relieved were you when Hannah said "there's no way" anything romantic is happening between her and Dean Archer?
15 | Survivor's Carson spent loads of time practicing the show's various puzzles at home, but shouldn't he have also practiced how to make fire? And what did you find most touching: Lauren's big goodbye speech, Carolyn's honesty about her childhood and addiction, or Yam Yam helping Carson in his time of need?
16 | On The Flash, didn't Iris' hair and makeup look a bit perfect for someone who just gave birth? And did the end of the series finale, with Barry creating new speedsters, remind you of Buffy's series ender?
17 | How could Riverdale's Betty, in the year 1955, have childhood memories of playing Operation with Archie when the board game wasn't released until 1965?
18 | Last week's The Other Two, this week's Mayans MC…. which underrated gem will Dana Delany appear on next?
19 | Selling Sunset viewers: Wouldn't you love to be privy to the complicated rubric regarding when Romain is, and is not, subtitled?
20 | What is with Citadel's obsession with upside-down shots? And did the finale twists pique your interest for Season 2? Or did you frankly predict them?