CBS unexpected canceled "NCIS" spinoff "NCIS: Los Angeles" midway into its 14th season, giving fans just months to prepare for the series' last episode, which since aired on May 21. Some "NCIS: LA" fans were disappointed by its finale, describing it as more befitting of the end of a season than the show in its entirety. Of course, the suddenness of its cancellation impacted how its conclusion played out, given that when its producers initially started planning Season 14, they were expecting it to lead into another batch of episodes.
In an interview with TV Insider, executive producer and multi-season showrunner R. Scott Gemmill discussed both the shape the "NCIS: LA" finale ultimately took, and how things might have happened differently were its cancellation not so sudden. Among other details, Gemmill revealed that Hetty Lange actor Linda Hunt's limited availability — she was absent from Season 14 save for a voice-only credit in the last episode — significantly affected plans for her storyline.
"I'd hoped that if Linda was available, the finale would've been a rescue mission to find Hetty," Gemmill said. "If we knew we had another season and Linda had been available, we probably would've gone to rescue Hetty and wound up in trouble and then had to have resolve that in the next season." Instead, it was out of necessity that Hetty ended up with the send-off she ultimately received.
Other characters' fates would have differed moving into a 15th season as well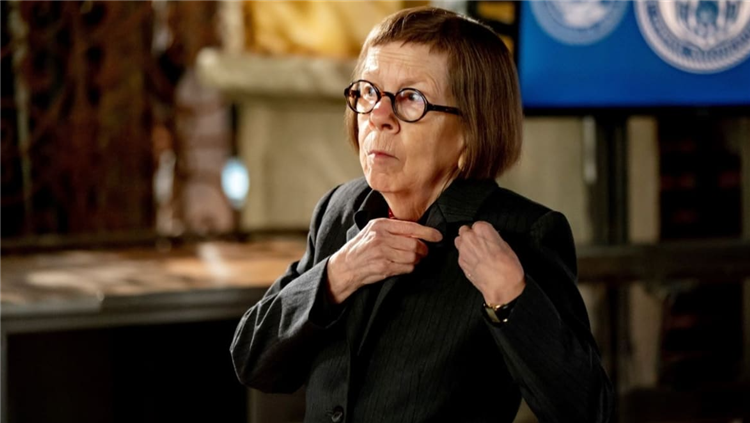 Before "NCIS: Los Angeles" showrunner R. Scott Gemmill revealed what he had in mind for Hetty prior to the show's cancellation, TV Insider interviewer Meredith Jacobs broadly asked how the last episode of Season 14 might have differed if it were merely the lead-in to a 15th season and not an all-encompassing conclusion to the series' run of nearly 325 episodes in total.
In response, Gemmill revealed that, whereas G. Callen (Chris O'Donnell) marries his partner since Season 8, Anna Kolcheck (Bar Paly), this wasn't originally intended for Season 14. Rather, their marriage would still be in its planning phase had the show not met its end. Furthermore, Kensi Blye (Daniela Ruah) turns out to be pregnant in the series finale, which Gemmill thinks might not have happened at this point under different circumstances.
"I think a lot of things would've been different, to be honest, because some of those have repercussions down the line that we would've had to deal with," he continued, suggesting that most if not all of the Season 14 finale's biggest moments only became possible after "NCIS: LA" was definitively canceled.