"If it makes sense, why not?"
The actress played Kensi Blye on the police procedural drama from 2009 until it came to an end a few months ago. Seeing as how LL Cool J recently made the leap across and has joined the Hawai'i cast, it's no surprise that TV Line asked Ruah if she would do the same.
"If I get asked, I will certainly figure it out at the time," she said. "If it makes sense, why not, right?"
The series finale of NCIS: Los Angeles saw Kensi discover that she and Deeks (Eric Christian Olsen) were finally going to become parents, which might make finding the time for all the NCIS-ing difficult, but could also provide some interesting drama.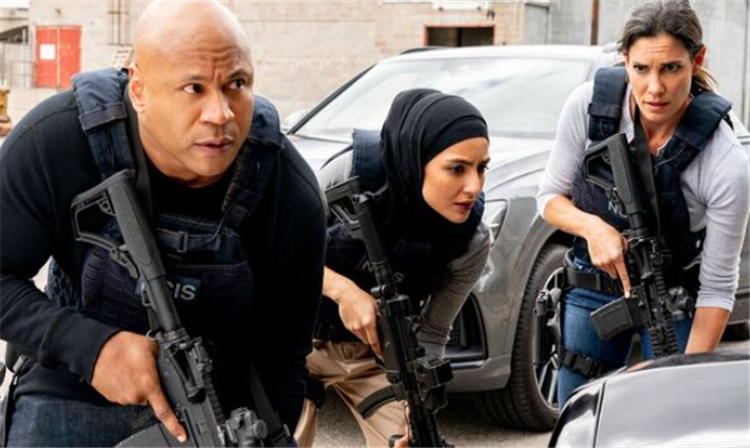 The finale also teased further adventures for Sam Hanna, which obviously didn't take long to come to fruition.
Lead Hawai'i actress Vanessa Lachey said of LL Cool J's casting that: "One of the most beautiful things about working on NCIS: Hawai'i is the show's ability to bring the franchise together.
"We have had so much fun spreading the aloha to NCIS and NCIS: LA with the triple crossover. Now, we have the amazing opportunity to bring Sam Hanna to Hawai'i to help the island solve some cases and maybe have a few laughs in the process. Welcome to the ohana, Todd! It's going to be a fun ride!"
"All of us at NCIS: Hawai'i have been huge fans of LL Cool J for years and couldn't be more thrilled or honored to be adding his spectacular talent to our ohana for season 3," added executive producers Matt Bosack, Jan Nash and Christopher Silber.