Dr Jimmy Palmer and Agent Jessica Knight have been dating throughout the latest season of the hit action-packed drama NCIS.
NCIS fans were losing it on Monday night following a dramatic revelation from Dr Jimmy Palmer (played by Brian Dietzen) to his new girlfriend Agent Jessica Knight (Katrina Law).
This week, the romance affectionately dubbed 'Knight in Shining Palmer' was still going strong – but Palmer found himself panicking when he let an "I love you" slip out after a team meeting.
He tried to cover up the embarrassing situation by giving the other agents the same message, but Knight wasn't convinced by the cover-up.
She realised she felt the same way and spent much of the episode denying the exchange happened and trying to figure out the best way to say she loved Jimmy back.
Thankfully, viewers didn't have long to wait and Knight got everyone's attention at the end of the episode to say "I love you too", sealing the milestone with a romantic kiss.
After seeing the latest NCIS mission, fans immediately took to Twitter to gush over the happy couple's latest heart-warming moment.
@littleswiftvera exclaimed: "I LOVE YOU TOO JIMMY!!!!!!! They are adorable even when the situation is a bit awkward."
@fearless_cait posted crying emojis and wrote: "#KnightinShiningPalmer said I love you to each other… I am NOT OKAY…"
"So happy Jess and Jimmy said I love you. Made my night," @mrsannahaney tweeted.
@fbi_zibell added: "Getting this on their anniversary is basically the greatest gift these writers could've given us."
And @laura_navins said: "Jimmy and Jess are the perfect couple. I love them so much!"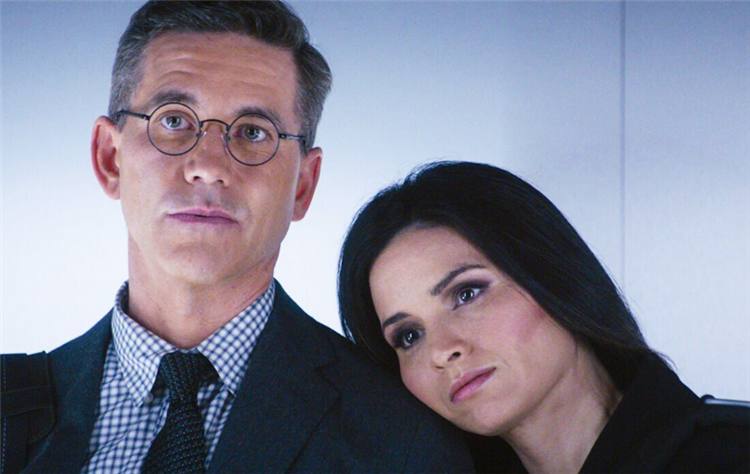 Knight and Palmer's relationship is now stronger than ever as NCIS reaches the final episode of season 20 next week.
CBS's flagship action-drama is also showing no signs of slowing down as season 21 has been confirmed and could feature even more major milestones for the fan-favourite couple.
Next week's season finale, Black Sky, will pick up from this week's instalment which pitted the team against a Russian terrorist attack following a mysterious murder in the National Archive.
A synopsis reads: "Agent Nicolas Torres (Wilmer Valderrama) finds himself in prison as the team tries to stop an impending terror attack on US soil."
With the relationship drama out of the way for now, the stakes have never been higher for the final stretch of the season as Torres finds himself behind bars during one of the team's toughest missions.
Hopefully, Knight and Palmer will still be able to spend some precious moments together, but could the season end with a devastating twist for one of the agents?
NCIS season 20 concludes Monday, May 22 on CBS in the USA and is available to stream on Disney+ in the UK.