Being in a family of police officers and lawyers probably means that it is hard for an individual family member to go missing, but then again, here we are. Jack Reagan (Tony Terraciano) has appeared in over 180 "Blue Bloods" episodes, but has been strangely absent since the 2021 episode, "Hate is Hate," and only appeared in one episode in 2020, which is "Atonement" (via IMDb). The son of Danny (Donnie Wahlberg) and Linda Reagan (Amy Carlson), Jack is the eldest of their children. Interestingly, his real-life brother Andrew Terraciano plays his fictional brother Sean Reagan on the popular television series, which helps explain the striking similarity between the two.
Speaking with CBS News, Tony Terraciano explained that the filming schedule for the television series can cut into his education, but both he and his brother said that Wahlberg is an absolute goofball on set, but that he teaches the siblings a great deal. Luckily for fans of "Blue Bloods," Jack was not written off the show, but why has he been gone for so long, and why are there big gaps of time in his appearances?
Tony Terraciano, like his character, is busy with college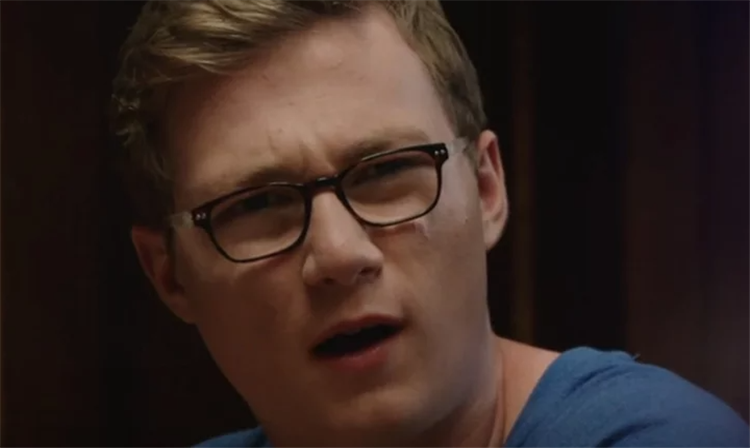 Within the story of "Blue Bloods," Jack Reagan leaves for college in the episode "Thicker Than Water" in 2018, and his appearances have been sparse since then. However, according to a 2018 Country Living article, the actor who plays Jack Reagan actually went to college in real life, which was confirmed by a representative for CBS. The article then went on to elaborate that Tony Terraciano will appear on the show as his schedule allows and that he has not been written off. His potential return was teased by a Twitter post in 2021, which featured the character returning for one of the famous family dinner scenes on the show, much to the relief of fans.
As mentioned earlier, the last time fans got a chance to see Jack was in the premiere episode of Season 12. Inside the context of the show, Jack wants to either become a doctor or a Marine, but his father Danny convinced him to go to college and think about his choices and his future. Since the character has not yet been officially written out of the show and considering the facts we know about the actor in real life, there is still a potential for him to return to "Blue Bloods" in a greater capacity once his schedule allows him, and we may even see the next generation of Reagan law enforcement agents begin to take form if Jack chooses to follow in his family's footsteps. Since "Blue Bloods" has already been renewed for two more seasons, we may be seeing Jack Reagan much more in the future.