Life isn't easy for General Hospital's Willow Tait. She and Michael Corinthos are in love, but that darn Nina Reeves keeps making life difficult — all while she tried to fight against cancer. Luckily life is far kinder for Katelyn MacMullen, who has a major milestone to celebrate.
Happy Birthday, Katelyn MacMullen
That's because she was born on June 27, 1995, in Los Angeles County, California, which means that this talented actress is turning 28 years old today! MacMullen began her career as a child model and commercial performer (for clothing brands and companies like Disney and Mattel), but she briefly retired from the business when her family relocated from L.A. to Reno, Nevada.
In her new hometown, MacMullen focused on completing high school and playing on the basketball team. Upon graduation, she studied Nutritional Science at The University of Nevada Reno before deciding to return to L.A. and pursue her dream of becoming an actress.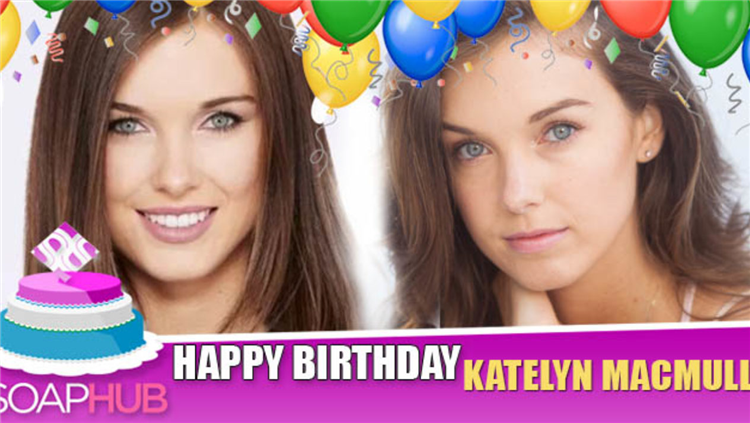 She honed her craft at Playhouse West under the tutelage of Robert Carnegie and former soap opera star Holly Gagnier (Jennifer Smith, GH; ex-Ivy Selejko Jannings, Days of our Lives; Cassie Callison, One Life to Live).
MacMullen's TV debut was in the Yahoo! original series Sin City Saints, and she followed that up with roles in a short film (Roofied) and a feature-length horror picture, The Row. MacMullen made her General Hospital debut on October 18, 2018.
In her spare time, she enjoys reading/and or watching plays, hiking, camping, cooking, and spending time with her family (which includes a brother) and friends.