NCIS: Hawaii fans got an unexpected surprise with the news that LL Cool J will be reprising his role of NCIS: Los Angeles agent Sam Hana in Season 3 of the spin-off! But just how many episodes will Sam be able to appear in?
The Season 2 finale of the spin-off had Jane and Kate in Venezuela tracking down a terrorist leader. The pair came under attack by some goons, only for someone to take them out with a sniper rifle. Jane then got a call from the sniper, who was none other than NCIS: LA agent Sam Hana.
Sam claimed he'd "been in the neighborhood" when he was last seen in the NCIS: Los Angeles series finale aiding Callen on a mission in Morocco. He and Jane had met during the big three-part NCIS crossover earlier in the season, and Hana wanted to help her out.
It appeared to be just a one-off cameo until the news was confirmed that LL Cool J will, in fact, be joining NCIS: Hawaii in a recurring guest role. The reasoning seemed to be in a phone call made by internal affairs officer Swift (Henry Ian Cusick) on how the Hawaii team was good but needed someone to help, and "I have just the person in mind."
So while fans are happy to see Sam again, the question is how often he'll be appearing.
How often can Sam be on NCIS: Hawaii?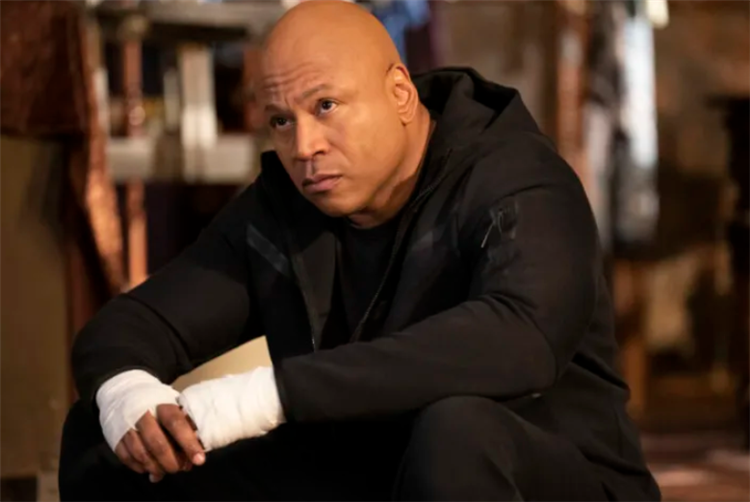 The news of LL Cool J moving to the new spin-off is surprising. The actor seemed to be willing to take a break after 14 seasons of NCIS: Los Angeles and work on a new rap album. However, he had spoken of being willing to continue playing Sam for a time and seems happy to join.
So far, LL Cool J is listed as a "special guest star," so it's unlikely he'll be in every Season 3 episode. A key question is how often the actor can do the commute from L.A. to Hawaii, so it's likely several episodes will have Sam absent or only checking in via video.
There is the complication of the ongoing Writers Guild of America strike that may curtail production and cut down the episode count for Season 3. LL Cool J no doubt has a higher salary than other actors, so CBS may want to limit his number of episodes and only have Sam pop up for special cases.
At the least, it will be great for fans to see Sam returning to NCIS in some way and spark up Season 3 of NCIS: Hawaii.