When it comes to long-running procedurals, few networks can boast the vast content that CBS has. From forensics-based series like "CSI" and "NCIS" to broader procedurals like "Hawaii Five-O" and "Criminal Minds," the network has a bevy of offerings for viewers to choose from. Still, one of its most popular is undoubtedly "Blue Bloods."
The series follows the members of the Reagan family, most of whom serve in law enforcement as they navigate aspects of police work from all facets of the job. Now in its 13th season, "Blue Bloods" shows no signs of slowing down any time soon, but the showrunner, Kevin Wade, has acknowledged that keeping the series going comes with its own unique set of challenges. In fact, Wade has dived deep into the creative process behind the series and how the writers approach it when explaining what helps to set "Blue Bloods" apart from the competition.
Kevin Wade says they have to do things a bit differently than other procedurals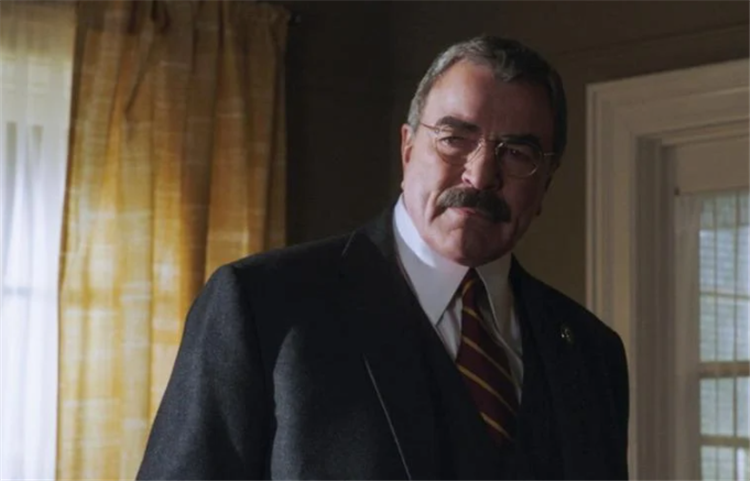 "Blue Bloods" showrunner Kevin Wade sat down with TV Line to discuss Season 13 of the hit CBS show. While Wade discussed many topics surrounding the long-running police procedural drama, one of the most interesting points he made had to do with what separates the show from others of its ilk and how he and his crew contend with them.
"We have a prescribed thing that we do, for which I think the technical term is 'a closed-end procedural,'" Wade said. "So we don't tell serialized stories, we don't have cliffhangers, we don't replace cast members. Many of the tools that long-running shows have, very much to our credit or to whatever, we don't have at our disposal, so we try to work with what we have," he went on.
Though Wade was clear that they don't overly rely on high-profile headlines from the real world, "Blue Bloods" he maintained focuses on telling "fresh stories." The showrunner also pointed out that they're "trying to find another layer to these long-running, existing characters that the actor who plays it can sink his or her teeth into. That's really what we're doing for each of them," he concluded.