Spoilers for General Hospital hint Following her bone marrow transplant, Willow Corinthos (Katelyn MacMullen) was placed in isolation and has since received visits from a new nurse. About Nina Reeves (Cynthia Watros) and Willow's relationship with her, or lack thereof, Nurse Clara (Susan Diol) has said some fairly interesting and charged things.
Nurse Clara has questioned why Willow wouldn't want to get to know Nina better while playing up Nina's accomplishments and complimenting them. Although Willow is currently having trouble sleeping as she heals from the transplant, she will eventually start to wonder who that woman was and what her motives were.
Clara Could've Been The Product Of A Heavy Dose Of Painkillers
Willow has been groggy, at best, since her surgery. Undergoing a bone marrow transplant is not for the faint at heart. Any movement on Willow's part looks like it comes with pretty significant pain. Just sitting up in bed is difficult, given how weak she has been. Rebounding from this procedure won't be quick, but it will be worth it — or so says Willow. That's what she implied during a conversation with Nurse Clara, who seemed to appear out of nowhere. Fans have mentioned an eerie aura around the nurse that makes them think she may not be real. Could Clara have been a figment of Willow's imagination? A drug-induced hallucination or dream brought forth by her own conflicting feelings over Nina as she tries to work them out for herself and figure out what she really wants?
Suggest God May Have Intervened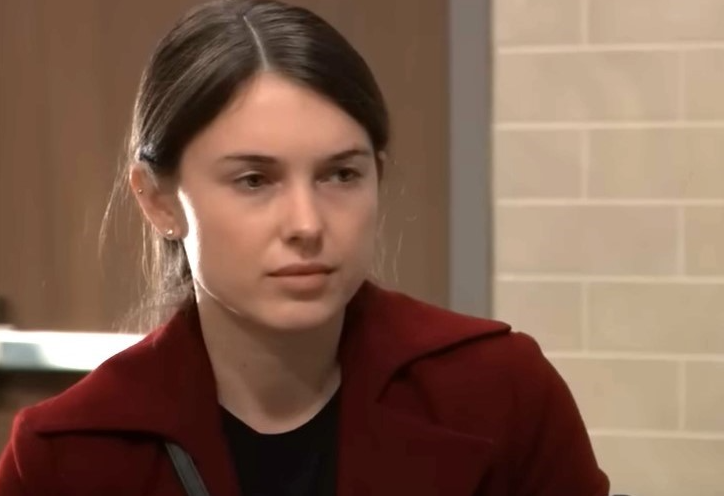 It's also possible that Clara's demeanor and chilling presence was from another realm entirely. Did she come from the other side like a guardian angel sent to help Willow weed through her muddy feelings for Nina? Is Willow actually teetering on the brink of life and death and it's served to lift the veil for her to communicate with the other side? If so, who is Clara to her?
It's More Likely That Nina Reeves Intervened
The most likely answer, of course, is that Nina bribed this woman to either pose as Willow's nurse or pay off Willow's real nurse in order to get her ear and convince Willow to be open to Nina entering her life. Nina might just need to give an inch to get her foot through the door. Naturally, that's what Michael Corinthos (Chad Duell) and Willow have been concerned about. Nina typically travels two miles for every inch she is given. To see out how this plays out, keep checking back for more GH news and spoilers.