General Hospital (GH) teasers hint that Holly Sutton's (Emma Samms) arrival could slow down (or even put an end to) Robert Scorpio's (Tristan Rogers) affair with Diane Miller (Carolyn Hennesy). While Diane and Robert may have some endearing chemistry, committed fans won't quickly forget the profound bond that Mr. Scorpio formerly had with Holly.
General Hospital Spoilers: Why Didn't Things Work Out With Holly Sutton & Robert Scorpio?
The timing was the only major factor in why Holly and Robert's relationship didn't work out in the 1980s. Not to mention Anna Devane (Finola Hughes), who returned to town to inform him that Robin Scorpio (Kimberly McCullough) was his child. Holly withdrew from their relationship at the time because she didn't want to drive a rift between the three-person little family. After that, there was a moment when everyone believed Holly to be dead, and then everyone believed Robert to be dead.
Despite their super couple relationship and the love they had, things never "worked out" between the two. Could it be different this time, though?
General Hospital Spoilers: Who Do The Fans Want To See Him With?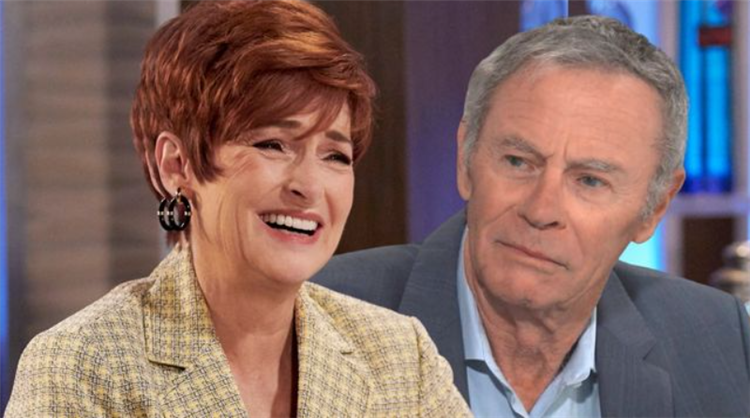 Fans were asked who they "thought" would be the perfect woman for Robert in a recent survey by Soap Opera Digest (SOD), and the top three responses were Diane, Holly, and Anna.
The great majority of people chose Holly Sutton as Robert's "best" better half, garnering 67% of the vote, followed by Diane Miller (27%), and Anna Devane (6%), which makes sense given that Scorpio and his ex-girlfriend are far better friends than they are lovers. In the end, Robert deserves a second chance at love because he is a beloved character on the show. We can only hope that he finds his "happily ever after" soon because he hasn't been in a relationship for a very long time.