GH spoilers for June 26 – July 7, 2023, promise the drama heats up over the next two weeks.
General Hospital spoilers reveal two weeks in Port Charles in which the unexpected happens everywhere. Get ready for more twists and turns with your favorite PC pals.
General Hospital Spoilers: Upcoming Highlights
Elizabeth (Rebecca Herbst) starts to get used to her new position as head nurse and even receives an intriguing invitation. She needs to decide whether to accept this invitation, but she gets some encouragement from her first BFF Terry (Cassandra James). She also spends time catching up with her second BFF Portia (Brook Kerr), but does she get advice from Portia, or have to give it once again? After all, Portia is a hot mess.
Dante (Dominic Zamprogna) is still the most sensible man in town trying to quietly solve crimes as he can't believe all the insanity that goes on around him. He also takes some time out to have a romantic date night with Sam (Kelly Monaco), but when that is over his suspicions begin to rise. Sonny (Maurice Benard) has to reassure his son, but what is he reassuring him about?
Lucy (Lynn Herring) truly wants to marry Marty (Michael E. Knight) but he does not want to marry anyone. In fact, he is acting awfully odd of late and she is determined to find out why, so she enlists Felicia's (Kristina Wagner) help to solve the mystery of Marty. What will they find?
GH Spoilers For June 26-30
Monday, June 26, 2023
Trina (Tabyana Ali) seeks quality time with Spencer (Nicholas Alexander Chavez). It's about time they had some carefree moments.
Brook Lynn (Amanda Setton) is frantic. Her dad seems to be missing.
Laura (Genie Francis) encourages Anna (Finola Hughes). She needs to find a new path for herself.
Nina (Cynthia Watros) spots a familiar face. Nina and Neddie meet and it gets interesting.
Alexis (Nancy Lee Grahn) and Diane (Carolyn Hennesy) catch up. Do they talk about anyone other than Robert (Tristan Rogers)?
Tuesday, June 27, 2023
Nina's relief is short-lived. Neddie might not remember anything, but he is about to make her life even more of a mess.
Laura lays down the law. Well, she is the mayor so laying down the law is something she does.
Ava (Maura West) and Austin (Roger Howarth) are rattled. Does Mason (Nathanyael Grey) threaten them some more?
Trina opens up to Josslyn (Eden McCoy). But does Josslyn tell a few secrets to Trina?
Lucy (Lynn Herring) defends Martin (Michael E. Knight). She still wants to marry him whether he wants it or not.
Wednesday, June 28, 2023
Ava is frantic. Will her secret be discovered soon?
Maxie (Kirsten Storms) opens up to Brook Lynn. Is Maxie at a crossroads in life?
Lucy seeks Felicia's (Kristina Wagner) help. She might need some assistance with Marty.
Sonny (Maurice Benard) makes an offer. Is he about to get a new roommate?
Carly (Laura Wright) gets more bad news. Is her SEC fine more than she believed?
Thursday, June 29, 2023
Drew (Cameron Mathison) makes a promise. He will always be there for Carly but Scout might be another matter.
Austin is unrepentant. He doesn't feel much guilt for anything.
Liz (Rebecca Herbst) responds to an invitation. Does Finn (Michael Easton) have something interesting in mind?
Spencer's temper flares. He must be angry at Esme (Avery Kristen Pohl).
Sam and Dante enjoy a date night. They have to be the happiest couple on soaps.
Friday, June 30, 2023
Curtis (Donnell Turner) puts two and two together. Does he know who ratted out his kiss with Jordan (Tanisha Harper)?
Zeke (Gavin Houston) seeks out Jordan. She might not like a bad secret keeper anymore.
Sasha (Sofia Mattsson) is candid with Sonny. He is someone she can always talk to.
Finn is caught off-guard. Does Gregory (Gregory Harrison) or Elizabeth surprise him?
Trina presses Portia (Brook Kerr). She wants to know what's going on in her mother's hot mess of a head.
General Hospital Spoilers For July 3-7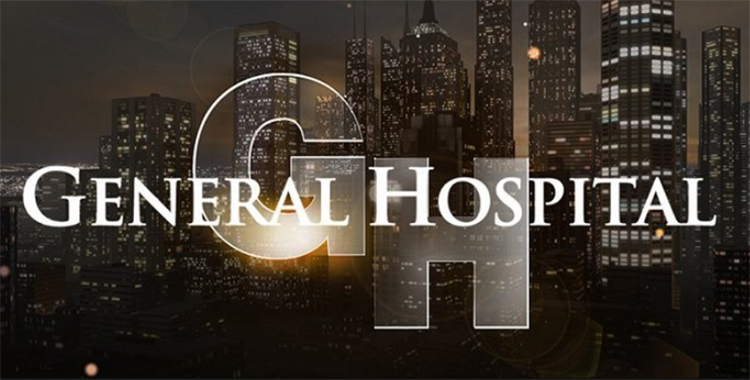 Monday, July 3, 2023
Carly and Sam clear the air. Is Sam about to forgive Carly for helping take Scout's father away?
Drew receives a gift. Does Scout make him a drawing? Will he hang a picture of Carly over it in his cell?
Gladys (Bonnie Burroughs) is dismayed. Things are still not going her way.
Cody (Josh Kelly) meets with Scott (Kin Shriner). Does Scott still want to sue the WSB?
Dante is suspicious. What are Cody and Scott really up to?
Encore Episode Tuesday, July 4, 2023, Original Airdate. 3/29/23
In this encore episode, Port Charles says goodbye to Epiphany.
Wednesday, July 5, 2023
Tracy (Jane Elliot) summons Diane. What kind of legal help does she need?
Cody struggles with his conscience. He may have to tell Mac (John J. York) what is up sooner rather than later.
Felicia does some digging. She has to help Lucy find out what is going on with Martin.
Nina gets good news. That good news is sure to turn into bad news because this is Nina's life.
Martin is propositioned. Are Lucy and Felicia setting Marty up?
Thursday, July 6, 2023
Molly (Holiday Mia Kriegel) opens up to Kristina (Kate Mansi). She is heartbroken and Kristina may get an idea.
Curtis (Donnell Turner) and Marshall (Robert Gossett) support TJ (Tajh Bellow). He is as heartbroken as Molly.
Brook Lynn issues a warning. Who is she suspicious of and does this have to do with Neddie?
Finn expresses his regrets. Yes, he made some mistakes with Elizabeth. A Lot of mistakes.
Terry encourages Elizabeth. Maybe Elizabeth should find another friend.
Friday, July 7, 2023
Tracy won't take no for an answer. Does she ever take no for an answer from anyone?
Liz and Portia catch up. Will Portia have better advice than Terry?
Sam touches base with Curtis. They have a lot to catch up on.
Sonny reassures Dante. Everything is fine in his life and everyone will be safe. Or so Sonny believes…
Anna is insistent. What does she want? Is it a brand-new direction in life?