June GH Spoilers and Rumors …What's next for your favorite Port Charles residents?! Danger and drama lurk in the streets and in their homes. Now more than ever, families need to stick together.
June GH Spoilers
According to General Hospital spoilers, things are becoming risky outside as Mason Gatlin (Nathaniel Grey) causes problems for Sonny Corinthos (Maurice Benard). Anyone connected to Sonny or any member of his family poses a threat. While Trina's proximity to and tight friendship with Spencer Cassadine (Nicholas Alexander Chavez) have Portia scratching her head, she doesn't pause to consider her daughter's best friend. Portia should look at Josslyn Jacks' (Eden McCoy) relationship to Sonny with both eyes. She is instead concentrating on Spencer.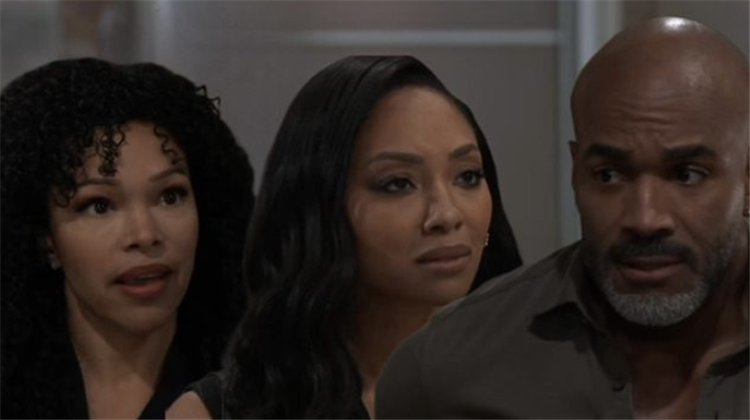 According to recent GH rumors, Josslyn becomes an indirect danger to Trina because of her connection to Sonny. With Mason's threats lurking over Port Charles, Sonny's loved ones become targets. Meanwhile, Trina is staying with Josslyn and Carly (Laura Wright) while she sorts out her feelings about Portia. Because of looming dangers, Trina can't stay with Joss.
After careful consideration, Trina Robinson (Tabyana Ali) reaches out to her family. Portia kept a life altering secret from Trina. So, it's understandable that Curtis, Trina, and her mom would hit a rough patch. GH spoilers and rumors tease prepares to connect with Curtis. . But when she's ready to get to know her father, will Curtis (Donnell Turner) push her away?