How will Joss view this GH development?
GH spoilers tease that Sonny Corinthos is still living in a happy world where everyone loves and is loyal to him. He thinks Dex is his steadfast employee, and the only dark blip on the horizon is Josslyn.
GH Spoilers Speculation
Sonny (Maurice Benard) has no idea that Dex (Evan Hoffer) is actually working for Michael (Chad Duell) and has the means to bring down Port Charles's favorite mobster. So what will he do about this Jason-wannabe? Here's what almost 3,000 voters speculate will happen.
General Hospital: Everything I Do, I Do It For You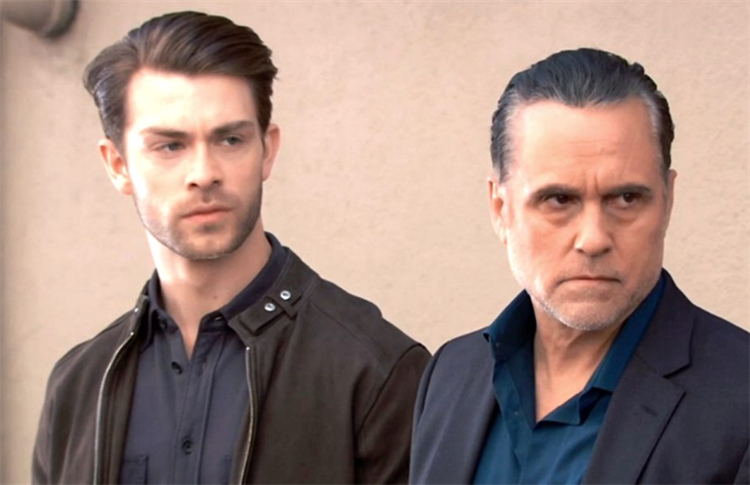 Sonny is a giver, 3% of fans note. He'll do anything for the little people. He lives to make others happy. Which is why, now that he thinks Joss (Eden McCoy) wants Dex out of "the life," Sonny will do the generous thing and fire Dex. He may not be married to Carly (Laura Wright) anymore, and Joss is so not his problem…but that's the kind of awesome ex-stepdad he is!
GH: Promo Opp
Sonny also rewards loyalty, 19% of the audience reminds. And Dex has been doing a bang-up job! He doesn't deserve to be fired — he deserves to be promoted! Which is exactly what Sonny will do. New job title, better salary, perhaps even dental insurance! Our Dex is headed for the big time because that's the kind of awesome ex-stepdad Sonny is!
GH Spoilers: Final Exam
But a more cautious 78% of you want to split the difference. Sonny should test Dex first to ensure the aspiring hood is as loyal as he should be. Perhaps ask him to commit a crime or six. See if Dex is leadership material, not to mention keep a running tab of sins he can blackmail Dex with down the line. If Dex performs as expected, then we can talk about promotions and dental plans. As for how Joss will feel about it, well, she's not Sonny's problem anymore, is she?