Like with most real-life families, members of the Reagan clan on the CBS series "Blue Bloods" normally agree on a great many issues, but also routinely disagree with each other. Indeed, the three living children of New York City Police Commissioner Frank Reagan (Tom Selleck) often differ in rather dramatic fashions. Although Assistant District Attorney Erin Reagan (Bridget Moynahan) and NYPD Detective Jamie Reagan (Will Estes) are known for their abilities to remain calm, cool, and collected in even the most dire of circumstances, their older brother, Danny Reagan (Donnie Wahlberg), is known for his routine willingness to fly off the handle.
In fact, while Danny's canonical middle name may be Fitzgerald (via Fandom), a more fitting middle name might actually be "Irascible." Throughout his long career at the NYPD, Danny's reputation for irritability has negatively impacted his career and home life on more than one occasion. Of course, not all of Danny's shortcomings are a result of his short temper. Like anyone else, Danny sometimes simply makes a mistake. In Season 10, one mistake costs him an important witness in a big investigation.
Danny went to the wrong person for advice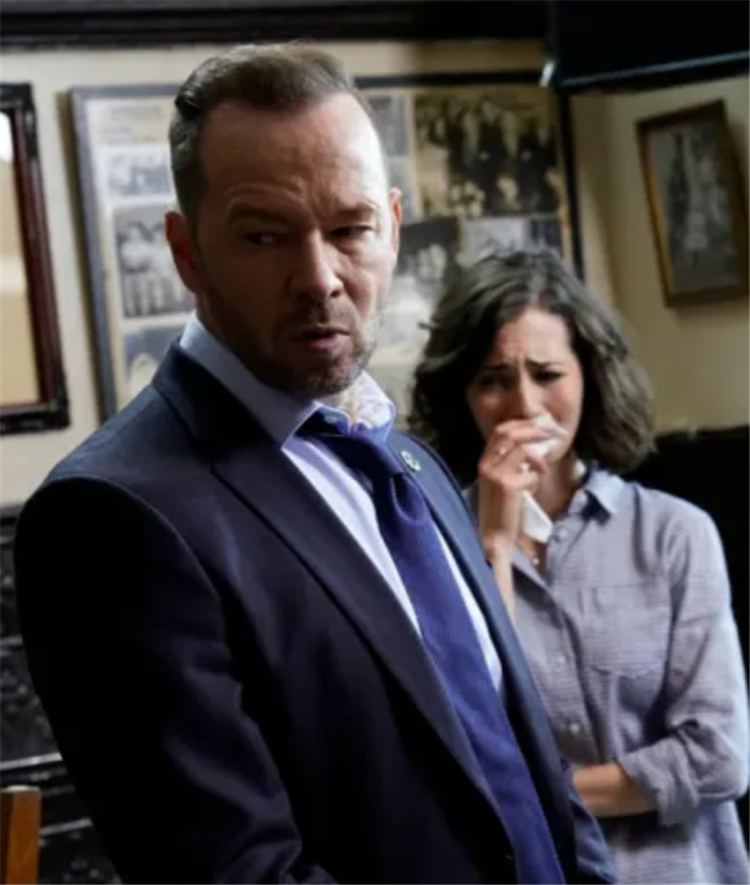 In "Blue Bloods" Season 10, Episode 2 ("Naughty or Nice"), NYPD Detectives Danny Reagan (Donnie Wahlberg) and Maria Baez (Marisa Ramirez) investigate the grizzly murder of a restaurant owner. The details of the case quickly lead them to employ the expertise of a retired mobster named Vincent Rella (Dan Hedaya). Sadly, while Vincent proves helpful during the fact-finding portion of the investigation, he ultimately sells Danny short when it comes to convincing a witness to cooperate.
After a variety of humble entreaties to this witness fail, Danny introduces Vincent to Angelica Aspromonte (Elizabeth Paige), a woman who finds herself at the center of a mob dispute. Danny's hope is that Vincent will be able to assure Angelica of the NYPD's ability to protect her in witness protection as a result of his previous experience with the department. Sadly, Danny's assumptions about Vincent's motivations are quickly proven false.
Instead of suggesting that Angelica do everything possible to help Danny, Vincent insists that she forget she ever saw anything and stay quiet. Although Vincent later insists that he simply refused to lie to Angelica, it is obvious that Danny made a serious miscalculation by putting the two in the same room. Losing Angelica as a witness in this case ultimately sets the government's case back substantially. While it is far from the worst moment of Danny's entire career, it is undeniably an unforced error and one Danny seems unlikely to repeat in the future.