General Hospital (GH) spoilers tease that Sonny Corinthos (Maurice Benard) has some good reasons to dump Nina Reeves (Cynthia Watros) once the SEC truth comes out. Nina has lied to Sonny's face repeatedly and put his family in jeopardy, so he'll certainly feel betrayed once everything comes to light.
Thanks to Nina's decision to tip off the SEC, GH fans know Carly Spencer (Laura Wright) could be facing prison time – and Sonny obviously isn't cool with that since she's Donna Corinthos' (Scarlett Spears) mother.
Of course, Sonny could land behind bars instead if a deal is struck with the justice department, so Nina has inadvertently put him at risk, too.
No matter how things play out from here, there's no erasing the problematic situation Nina created.
It's true that Carly and Drew Cain (Cameron Mathison) are actually guilty, but the SEC wouldn't have acted without a tip.
That still puts some of the blame on Nina here, so Sonny will unleash his fury once he learns the real story.
However, that doesn't mean Sonny will want to reunite with Carly once Nina's betrayal comes to light.
Now Michael Corinthos (Chad Duell) has backed Carly into a corner where betrayal in some form seems like the only option.
If Michael is going to hang onto the video evidence, Sonny really needs to know it exists.
Unfortunately, Carly can't tell Sonny without totally tanking the truce Michael just established with his father.
Since Carly will soon realize Dex Heller (Evan Hofer) is caught up in all this, that'll give her another secret to keep.
Carly can't tell Sonny about Dex being a plant in his organization or else Sonny might kill the guy Josslyn Jacks (Eden McCoy) has fallen hard for.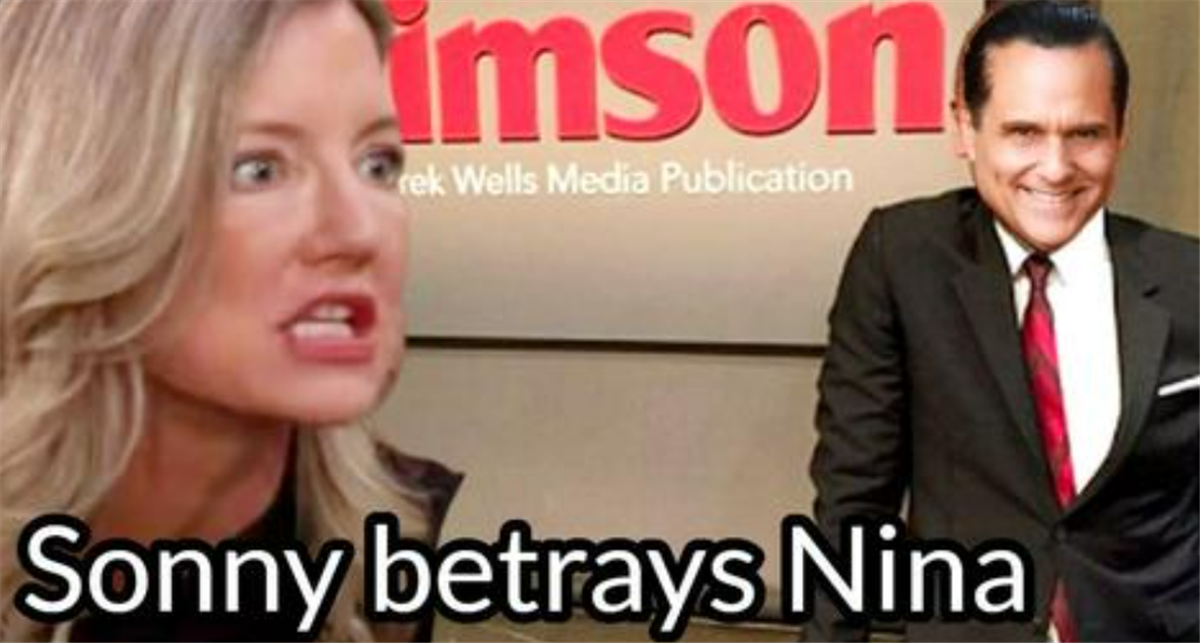 Keeping such crucial things from Sonny will surely be considered a betrayal in his eyes.
Naturally, there's another path to betrayal if Carly uses this video evidence against Sonny.
Sonny offered to let Carly take him down and save herself, but it'll be different if she blindsides him by surrendering to Michael's plan.
Carly shows no signs of doing that yet, but even keeping quiet about Michael's leverage could make her somewhat culpable when it all goes wrong.
Sonny may have good reasons to wash his hands of Carly as well by the end of all this.
There have been some behind-the-scenes hints about the show possibly recasting Brenda Barrett (last played by Vanessa Marcil), so maybe that's because Sonny's on the verge of rejecting both of his main love interests.
If Sonny turns his back on Nina and doesn't want to reunite with Carly either, where does that leave him?
Sonny isn't the type to stay single for long, so maybe Brenda Barrett could come back to town and steal his heart again.
General Hospital spoilers say Sonny's future will include plenty of shocking news in the coming weeks, so stay tuned for updates on the GH drama ahead.