General Hospital spoilers reveal Sasha Gilmore Corbin (Sofia Mattson) is ever the optimist. During her recent chat with Lucy Coe (Lynn Herring) and Maxie Jones (Kirsten Storms), Sasha made it clear that she doesn't necessarily think Cody Bell (Josh Kelly) is lying. However, she doesn't think Gladys Corbin (Bonnie Burroughs) is lying either. Sasha's heart just isn't letting her recognize who her mother-in-law really is. Even when the truth comes out, it's likely that Sasha will cut Gladys a break, recognizing that she wasn't coping well with Brando Corbin's (Johnny Wactor) death. Given all that Sasha has done wrong since Brando was killed, how could she fault her mother-in-law for these mistakes?
Nonetheless, Sasha knows that something is going on with Gladys, and she needs Sonny Corinthos' (Maurice Benard) help to figure out what it is. Will he be on board?
Sasha Corbin Cuts The Crap
Sasha will share the sentiments with Sonny. She believes Cody and Gladys are both telling the truth and that somehow this whole mess with the bracelet is a colossal misunderstanding.
Still, she continues to notice that Gladys won't stop railing against Cody, and her anxiety seems to be at an all-time high. Can Sonny help her figure out what is going on with Gladys and how to fix it? It's a good sign that Sasha is willing to confront this issue head-on instead of running from it.
Hint Sonny Corinthos Humors Her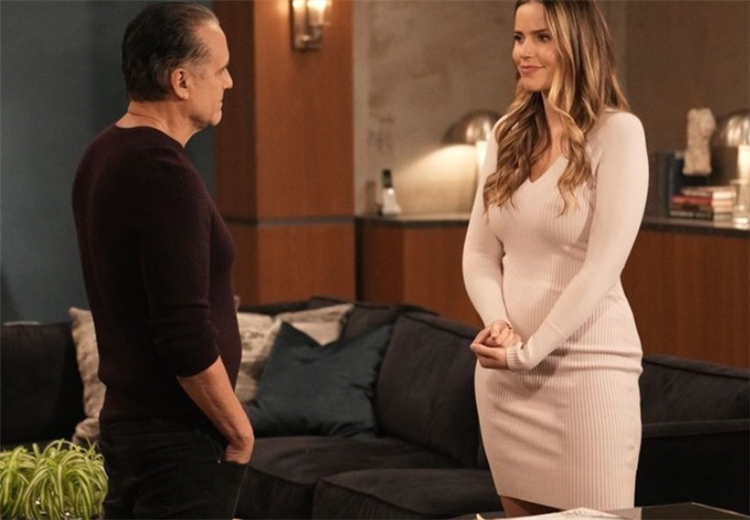 Sonny is going to entertain Sasha's feelings. He won't tell her she's wrong, and he might even hope that she is right. However, something tells him — and his instincts are usually pretty sharp — that Gladys is up to no good. He has thought so for some time now, especially since learning that she sold Brando's garage to Selina Wu (Lydia Look).
Nevertheless, Sonny will put his men on the case right away — figuring out what Gladys is up to, and why she's so paranoid and shaky. But he won't have a good feeling about this.
This Dynamic Duo Could Be Gladys Corbin' Undoing
Sonny sics his men on Gladys, he will let Sasha go on believing that this is going to turn out to be a misunderstanding. Maybe Gladys isn't healing well with the loss of Brando still. Maybe it's been too much for her to be Sasha's legal guardian.
Whatever it is, Sasha is likely to believe it will be a minor problem that they can work out. Sonny will let her think that while knowing he's probably going to dig up a major secret that his cousin is hiding — and he'll be furious as he starts to suspect it has something to do with Selena.