Spoilers for General Hospital indicate Ned Quartermaine (Wally Kurth) has exposed Nina Reeves (Cynthia Watros). There is only one problem: Ned is unconscious. By pure chance, Ned fell at the Metro Court pool and struck his head—at least for Nina.
At GH, his family will be praying for his recovery as he is unconscious and encircled by them, and Nina will be hiding nearby claiming she feels the same way.
In reality, she needs Ned to stay asleep — for good. The only way she can ensure no one ever finds out from Ned that she was behind the SEC report on Drew Cain (Cameron Mathison) and Carly Spencer (Laura Wright) is if Ned doesn't make it. But let's be real — Nina is no killer. That's where her bestie, Ava Jerome (Maura West) comes in.
Nina Reeves Needs A Favor
Nina needs Ned to make a permanent exit from Port Charles as he enters into the big Q mansion in the sky. We'll probably see her struggle with the same guilt, self-loathing, and victim status that she always does. You know, it's not that she wants Ned to die, but she can't let him wake up and spill the beans on what she's done.
She would lose everything, and that's not going to fly with Nina — even if the alternative is Ned actually losing everything — including his life. But how is she going to pull this off? She can't just waltz into his hospital room and pull a plug. She certainly can't go to Sonny for this kind of favor, even though it's just the kind he normally obliges. Who can she turn to in this time of need?
Hint Ava Jerome Isn't Going Backward For Anyone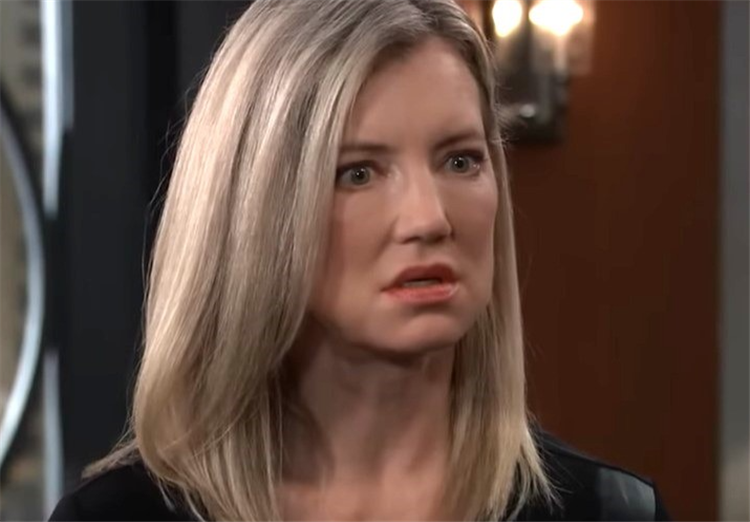 Unwilling to bog down her aunt, Liesl Obrecht (Kathleen Gati), with any more drama while she's still grieving the loss of her daughter, Britt Westbourne (Kelly Thiebaud), Nina will pick the next best thing: Ava!
Fortunate enough to have a best friend who grew up in the mob life and knows her way around a weapon, Ava might have the connections that Nina needs to get this job done. But is killing her business partner's husband really the way Nina wants to handle this? It won't matter. What matters is that it's absolutely not something Ava is going to be on board with.
General Hospital Spoilers — Manic Panic
Ava will be stunned at how calm Nina seems when she approaches her asking her to take someone out, and not just any someone — a Quartermaine! In contrast, Nina will be shocked that Ava isn't willing to help a girl out. Isn't this what friends are supposed to be for in Ava's neck of the woods? Nina must not realize just how much Ava has always wanted to leave that part of her life in the past — and had mostly succeeded at doing so until that unfortunate incident with Nikolas Cassadine (Adam Huss).
The request from Nina can bring up a lot of unpleasant memories for Ava, giving her worry she won't be able to get rid of. She didn't believe it was a smart idea to convert Carly in the first place, and Nina's decision to marry Sonny just made matters worse. However, this wins the prize. Will Nina be persuaded to tell the truth while she still has the chance by Ava? Watch this space for more GH information and upcoming spoilers to learn more.