The loss of General Hospital star Jacklyn Zeman has brought a shockwave amongst fans of the long-running soap opera. The beloved actress, who portrayed the feisty and fiercely loyal Bobbie Spencer for over four decades, passed away on May 10th, 2023, after a short battle with cancer. Zeman's death has left a void in the hearts of GH viewers and the soap opera community as a whole.
As we mourn the loss of a true legend, we look ahead to how GH will pay tribute to Zeman's iconic character. Fans are also wondering who might return to attend Zeman's memorial. In addition, there's speculation about who might return to attend Zeman's memorial. Will Ryan Carnes reprise his role as Bobbie's adoptive son, Lucas Jones, to remember his mother? Let's find out!
Who Will Return For Bobbie's Memorial On General Hospital? Fans Speculate!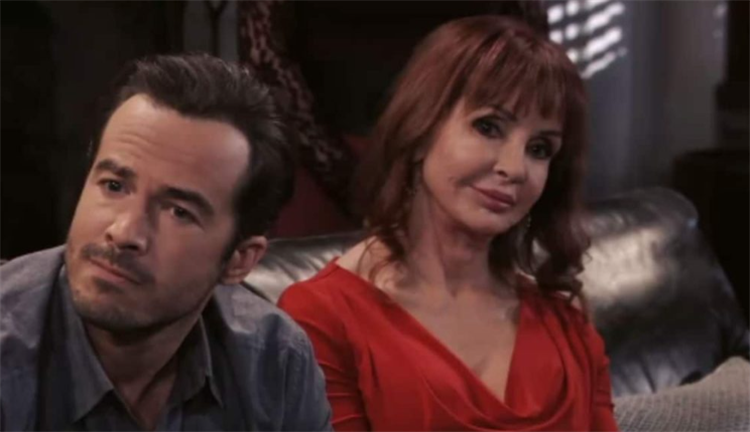 With news of Bobbie's passing, fans are eagerly anticipating how the show will honor Zeman's memory tribute episode. The show has a history of giving its characters and actors a proper farewell. Hence it's expected that Bobbie will receive the same treatment. However, the writers' strike that's currently underway could potentially affect the timing of the tribute episode. General Hospital may hold off until the regular writing team is back in place before moving forward with memorial plans. Alternatively, the show could rely on material from strike-breaking writers, known as "scabs," if they decide to write about Bobbie's death sooner.
Regardless of the timing, one thing is certain: Bobbie's absence will have to be addressed at some point. But whom can we expect to return for Zeman's memorial? It is certain that Bobbie's adoptive son will be present. Now this raises the question of whether Ryan Carnes will reprise his role as Lucas Jones. After Carnes' last appearance in 2020, Matt Trudeau replaced him as a recast. However, Trudeau failed to garner much fan support, as he was barely given screen time and ultimately left the show early in 2021.
It's possible that Trudeau or another recast could play Lucas in the memorial show. However, it would mean more if Ryan Carnes returned to the role. Carnes might be willing to make an appearance to honor Jacklyn Zeman's memory if the show reached out to him. So, would you like to see Ryan Carnes reprise his role as Lucas Jones for the memorial show, or would you be open to another recast? Share your thoughts with us.
Co-Stars Share Heartfelt Tributes!
Zeman brought Barbara Jean 'Bobbie' Spencer to life for an incredible 45 years, and her co-stars from past and present took to social media to share their love and memories of the beloved star. Sarah Joy Brown, who played Bobbie's daughter, Carly, remembered Zeman as a guiding force. She Zeman mothered and gently guided her toward success. Marc Anthony (Felix) said that Zeman never ceased to make them laugh and smile. Longtime General Hospital H star Tristan Rogers remembered Zeman as one of his first real-life Port Charles friends. While John J. York (Mac) called her a legend with a sparkle that will be present on General Hospital forever.
My earliest memories of my time on General Hospital involve @JackieZeman loving on & mothering me, gently guiding me toward success, where she felt so at home. Beautiful Queen, inside & out. I know everyone who loved her is devastated. My love to her girls, fam, work fam & fans💔 pic.twitter.com/8l4eYQSQCO

— Sarah Joy Brown (@sarahjoybrown) May 11, 2023
Many of Zeman's General Hospital co-stars, including Kathleen Gati (Liesl), Lydia Look (Selina Wu), and Greg Vaughan (Lucky Spencer), paid tribute to her kindness, love, and incredible talent. Even Yvette Nicole Brown, a longtime General Hospital fan who recently appeared on the show, was happy to meet Zeman and couldn't believe she was actually there. Zeman will be deeply missed, but her legacy and impact on the soap opera world will live on forever. Rest in peace, Jacklyn Zeman.