According to General Hospital (GH) teasers, Nina Reeves (Cynthia Watros) will keep her involvement in tipping off Drew Cain (Cameron Mathison) and Carly Spencer (Laura Wright) to insider trading a secret. After all, the entire incident generated a great deal of drama and nearly put Willow Corinthos's (Katelyn MacMullen) bone marrow transplant in jeopardy. Sadly, Ned Quartermaine (Wally Kurth) is one guy who is receiving a lot of criticism. Will Ned go to severe measures to find out who alerted the authorities as he continues to insist on his innocence?
GH Spoilers: Ned Quartermaine Doesn't Deserve This
GH spoilers suggest that mom Tracy Quartermaine (Jane Elliott) might be the only person who will believe that Ned is telling the truth. In fact, it looks like Brook Lynn Quartermaine (Amanda Setton) and Olivia Quartermaine (Lisa LoCicero) will continue to be skeptical about his story; so, this entire ordeal may also end up affecting his relationships with his wife and daughter.
Ned's done some bad things in the past, but he's not the worst person to ever walk the streets of Port Charles, and he definitely doesn't deserve all this backlash. While it makes sense why everyone thinks it's him, the truth is, it's not.
GH Spoilers: Ned Uses His Power & Money To Uncover The Truth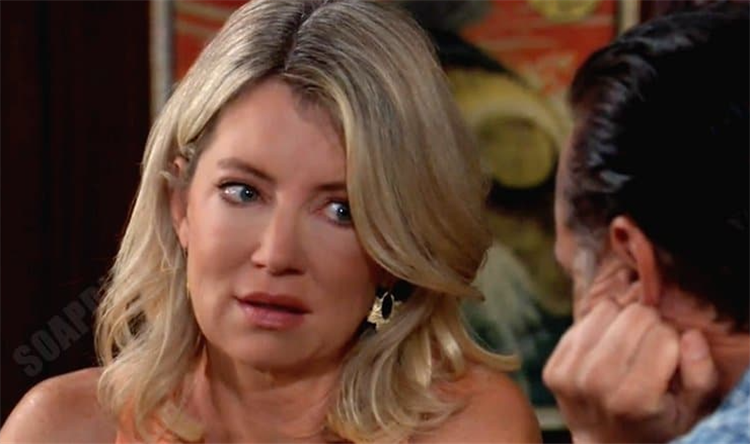 Ned's a powerful and rich man. He can go to extreme measures to clear his name, and he likely will. Not only to prove a point to BLQ and Olivia, but he also genuinely cares for Michael Corinthos (Chad Duell) and Willow Corinthos (Katelyn MacMullen). He probably wants to clear his name so that they know he would never do anything to jeopardize their wedding, especially in light of Ms. Corinthos's health.
Drew is also his cousin. The Q's may argue over business, but they are always devoted to one another, as Ned recently noted. Could he bribe an SEC employee to reveal the source of the anonymous tip? That would eventually take him to Nina and Martin Grey (Michael E. Knight). It will happen eventually.
Could Ned utilize his ELQ resources to track out the person who turned on Drew and Carly? Nina, this should alarm you! Post your thoughts on this plot in the comments section and keep watching your favorite ABC daytime drama to find out what happens next.