Nina's last move against Carly could be her last move as Sonny Corinthos's (Maurice Benard) girlfriend! …Nina Reeves (Cynthia Watros) is an opportunist. Selfishly, she seemingly views other's misfortunes as an opportunity. When she sees a situation like this, Nina uses other people's tragedies for personal gain.
For instance, Nina Reeves' (Cynthia Watros) inspiration came from Carly Corinthos' (Laura Wright) heartbreaking loss. They grieved Sonny's death for about a year after Carly and their children assumed he had passed away. Recaps of General Hospital highlight what his family endured as a result of Nina's vengeful and self-centered actions. Sonny was frequently a target because of his line of work. Despite the fact that Carly has always been aware of the hazards, the loss still hurts. Carly and the kids had no idea where the Corinthos family was going next, though.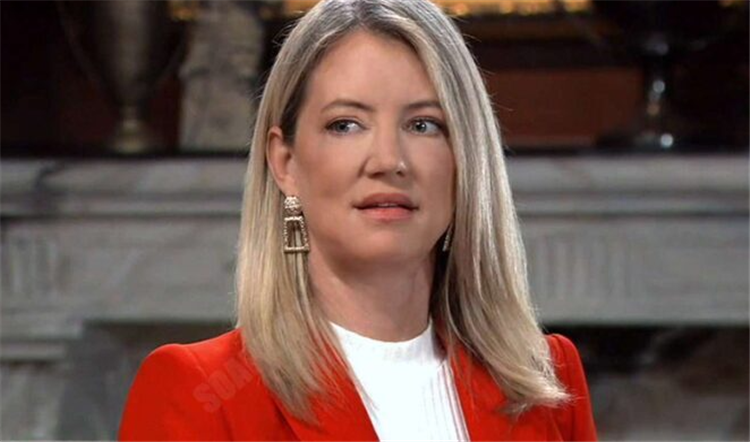 Although, she developed true feelings for Carly's husband, Nina initially kept Sonny from his entire family for revenge against Carly. Thankfully, Cowboy Mike's bonk on the head lead him straight home to Carly. Sadly, Nina took advantage of Sonny's mental state which lead him to become conflicted. Next the Sonny and Carly Corinthos knew, they were headed for divorce court! The award for the one goes to none other than Nina Reeves.
General Hospital spoilers indicate that Nina will need more than just getting the man. She not only has Carly's boyfriend and job, but she also feels the urge to ruin Carly personally. She ought to have followed Sonny's advice and let things go. The two of them are the only thing that matters, Nina assured him. She obviously lied. Wow, what a surprise. Nina lied once more. Now, Nina's final action against Carly might also be her final act as Sonny's girlfriend!