The upcoming week of April 24-28, 2023, will be action-filled on General Hospital. Port Charles residents will continue to try and locate Victor, but that won't be it. Tracy and Holly have returned, and this will be the start of some very juicy storylines. Adding to the entertainment are Willow and Michael, who will finally move ahead with their wedding. However, not everything will go smoothly because Willow's mom, Nina, will create big chaos. What will she do? Keep reading to find out.
Drew Leaves Port Charles In Hurry
Starting the week of April 24-28, 2023, General Hospital spoilers say that Drew will meet with Curtis and Laura, where they will come up with a plan to save everyone on the Haunted Star. Owing to that, Drew will join a new rescue effort and will have to leave Port Charles owing to that. GH spoilers hinted that Carly would have to bid a sad goodbye before the Millow wedding. So, that could easily be all about this.
Speaking of the Millow wedding, General Hospital spoilers further reveal that Sonny will be torn because he is invited, but Nina is not. This will leave him feeling mixed emotions. While Nina will put a fake smile on her face and suggest Sonny to attend all the functions, she will be feeling sad inside.
More-related spoilers suggest that Willow will be disappointed when she comes to know that Drew has left. She had asked him to walk her down the aisle, and now that he isn't here, she wouldn't know who would do it. The speculation has it Sonny might take charge and walk her down the aisle instead. Willow and Michael are all set to get married this week, and it will happen. Celebrations are grim because of the given situation, but GH spoilers suggest that both Michael and Willow will want to celebrate whatever they can.
General Hospital: Nina Makes A Bold Move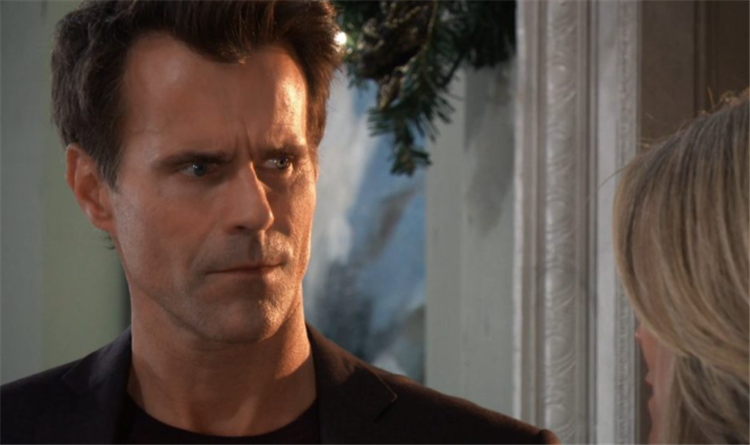 While Willow is enjoying her wedding, her mom Nina will make a big move. General Hospital spoilers for April 24-28, 2023, suggest that Nina might plan to crash the wedding, and Ava will warn her against it. She will tell Nina that if she does this, it will make things worse between her and Willow. However, it doesn't look like Nina is going to listen because she will make this bold move anyway. Further related spoilers suggest that this arrival will cause some big wedding chaos in the upcoming days.
More Family Drama Is Coming Up
General Hospital viewers are in for a big dramatic week in the upcoming episodes of the soap opera. General Hospital spoilers suggest that now that Tracy has returned, she will be the center of it all. In the previous episodes, viewers saw Tracy showing up on the coast of Venezuela and bidding on Ethan. This news will spread in Port Charles and leave Ned and Brook in a tough situation. They will have to deal with some family dynamics. The speculation also has it that as Tracy returns, she will create big havoc in Port Charles.
General Hospital: Victor's Celebrations Get Derailed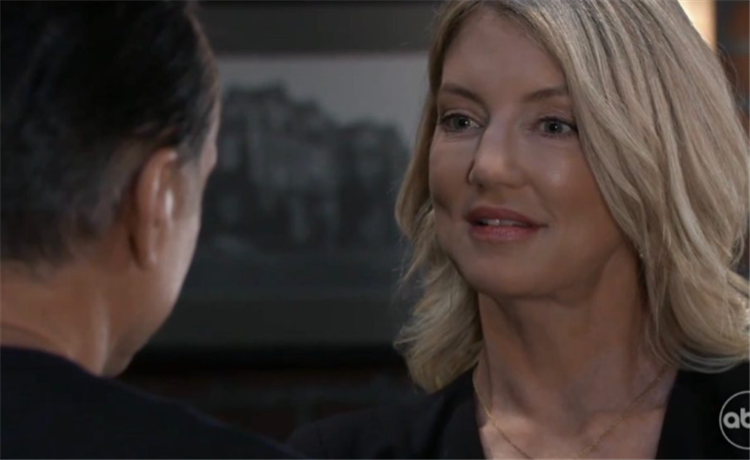 At the Haunted Star, Victor will feel that he has finally won the whole situation and will be in the mood for celebration. However, his celebrations will be derailed
because all his enemies are working against her. The General Hospital spoilers suggest that soon in the week of April 24-28, 2023, Holly will find something that will affect the Victor hunt. Some speculations say that it is likely that Holly will find a very-much-alive Luke Spencer.
But it is also possible that Holly might find a deadly pathogen. Whatever it is, General Hospital spoilers suggest that Holly will be working hard to destroy Victor. What she does is yet to be seen. The upcoming week will see the downfall of Victor. It will be interesting to see how it really happens. General Hospital airs on ABC all weekdays. Don't miss the action. Big storylines are coming up that will surely keep you hooked.