General Hospital (GH) spoilers tease that Carly Spencer (Laura Wright) may be out for revenge once she finds out the truth. Nina Reeves (Cynthia Watros) is responsible for tipping off the SEC to Carly and Drew Cain's (Cameron Mathison) insider trading, so we should start thinking about what Carly's response will be.
For starters, we won't be surprised at all if Carly slaps the heck out of Nina for this.
We're long overdue for a good soap slap anyway, so Carly may give Nina a major whack across the face when she chews her out.
Of course, Carly will also make sure Willow Corinthos (Katelyn MacMullen) gets updates on Nina's vengeful move – especially the poor timing of it.
While Willow was worried about trying to survive her cancer, Nina was busy trying to get back at Carly and taking Drew down with her.
That's the same Drew that was off rescuing Liesl Obrecht (Kathleen Gati) in Greenland so she could come home and donate life-saving bone marrow!
As Nina herself pointed out, Willow has come to think of Carly as the mom she never had.
Carly has slid in the mother figure role for Willow, who's bound to be furious once she learns Nina's move put Carly and Drew in danger of a prison sentence.
Willow might warn there's no coming back from this, so that could serve as a little revenge for Carly on its own.
However, Carly may not stop there since Nina stealing Sonny Corinthos' (Maurice Benard) heart is really what started this mess.
Sonny will also be livid with Nina after the truth comes to light, so Carly may swoop in and make it her mission to win Sonny back.
Although Carly has deep feelings for Drew, that doesn't mean she's over the love she once had and will perhaps always have for Sonny.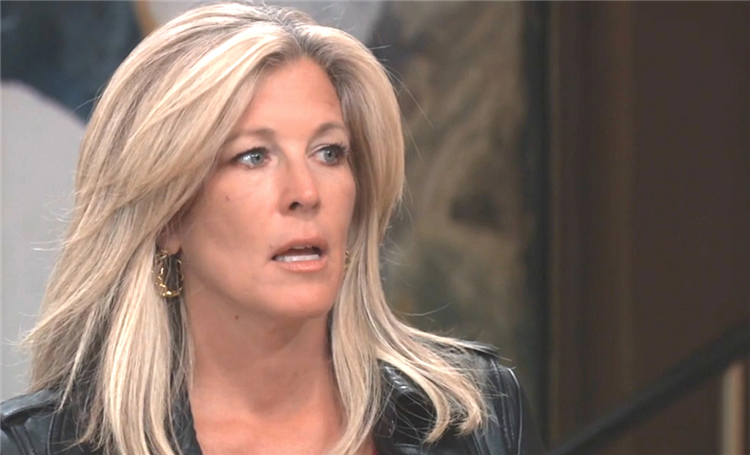 GH writers have been playing up some moments of connection between these exes, so Carly may drift away from Drew due to this SEC mess and find herself wanting a Sonny reunion.
That could fit right in with Carly's quest for payback if she reclaims her love interest spot in Sonny's life and even remarries him.
In the final phase of Carly's revenge plot, maybe she'll plan to somehow get control of the Metro Court again.
Carly would probably like to be running her half with Olivia Quartermaine (Lisa LoCicero), so she might get her wish down the road.
Nina could hit rock bottom if she loses Sonny, the hotel and any chance of bonding with Willow.
Naturally, Willow could still come around later, but it'll be a long and difficult path to get there!
General Hospital spoilers say Carly may enjoy her vengeance in the meantime, so stay tuned to see what she'll do after the news of Nina's SEC tip.