General Hospital (GH) spoilers tease that Carly Spencer (Laura Wright) will have a shocking realization during the week of June 5-9. Could the clues finally add up for Carly and make her suspect Nina Reeves (Cynthia Watros) is behind the SEC trouble?
Under the circumstances, it's surprising that Carly hasn't figured it out already!
Carly is never shy about blaming Nina for things on any given day, so it's weird that she hasn't pointed the finger at her yet.
However, there's been a lot going on for Carly's family lately, especially considering what Willow Corinthos (Katelyn MacMullen) and Michael Corinthos (Chad Duell) have been up against.
Carly's been distracted and off her game, so she's stuck on Ned Quartermaine (Wally Kurth) as the person most likely to have snitched.
If Nina had just backed off and kept her mouth shut, she probably would've been fine. Martin Grey (Michael E. Knight) has promised Nina that the tip will remain anonymous and will assure her once again in the coming episodes.
Nina had a chance to get away with this, but she's playing with fire by continuing to scheme.
It's not a good idea for Nina to talk to Olivia Quartermaine (Lisa LoCicero) about the SEC case and ask too many questions – nor is it a good idea to try to manipulate her.
On GH's May 30 episode, Nina will get Olivia to consider the possibility that Carly and Drew Cain (Cameron Mathison) might turn on each other.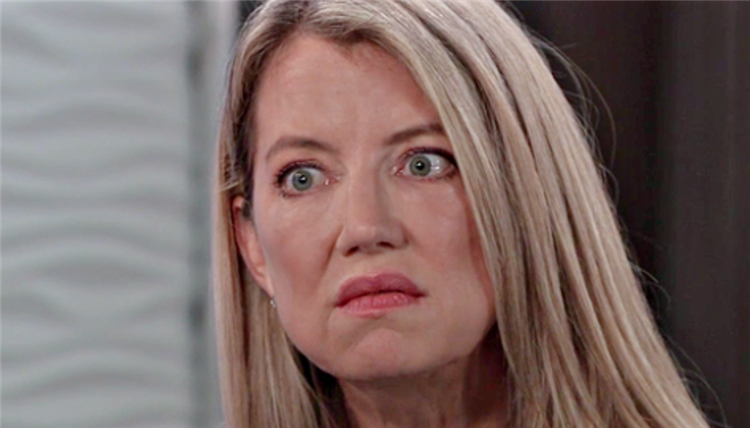 What happens if Olivia relays the news of this conversation to Carly and gets the wheels turning for her?
It's easy to imagine something like that leading to Carly's shocking realization.
Perhaps Carly will determine that Nina must've figured out her crime and reported it for revenge.
The show could even flash back to moments when Nina seemed too inquisitive or smug to really seal it in Carly's mind that her rival's responsible.
Of course, Carly might expect Nina to deny it once she's accused.
As a result, Carly might set a trap to make sure Sonny knows exactly who's to blame for her potentially going to prison.
There could be some situation where Carly provokes Nina into confessing and records it or at least does it within Sonny's earshot.
Will Carly be the one to expose Nina's actions and blow up her engagement?
Will Carly give Willow updates and ruin Nina's second chance at a mother-daughter bond, too?
General Hospital spoilers say Nina and Carly's feud is far from over, so stay tuned.