As Carly Spencer (Laura Wright) and Nina Reeves (Cynthia Watros) prepare for another round of verbal combat, General Hospital spoilers hint that viewers are in for a treat. The two strong women's disagreements have been getting worse in previous episodes, but they're in for a surprise. Carly and Nina's argument will take an unexpected turn while they are in the company of Willow Corinthos (Katelyn MacMullen), giving Willow an unexpected new viewpoint on her birth mother.
Despite the recent improvements for this mother-daughter team, Willow never imagined the day when she would feel more positive about her future connection with Nina than she does with Carly.
Nina Reeves Moves In On Carly Spencer's Territory
Despite their troubled history, Carly and Nina have made efforts to bury the hatchet and find common ground. Nina has been careful to keep her friendship with Ava Jerome (Maura West) separate from her ongoing conflicts with Carly.
However, things are about to change. Ava has just dropped a bombshell confession in Sonny Corinthos' (Maurice Benard) lap, and soon, she will share the details of her secrets with her girl Nina, too.
Sonny isn't going to let anything happen to Ava, her mother, or Avery Corinthos (Grace Scarola). But when Carly notices Sonny going to bat for Ava, she's going to question why — and Nina won't have an answer for her.
Leaving Carly feeling like she's on the outside of Sonny's life looking in won't be a good look for her.
Leak Carly Spencer Can't Hold It In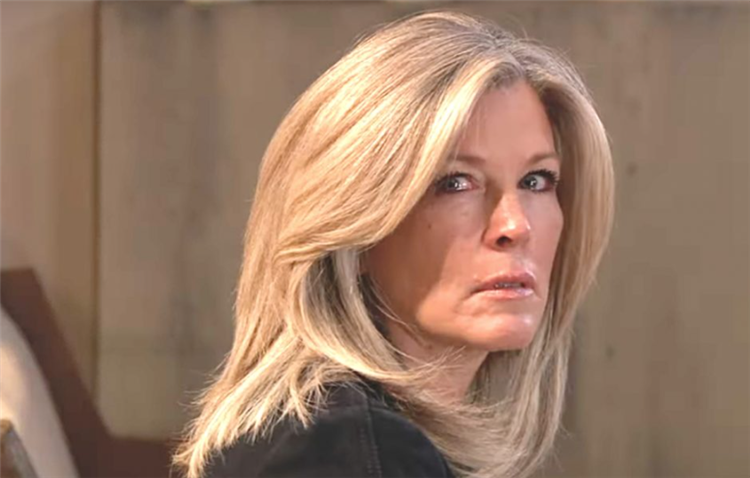 Carly isn't going to handle feeling like an outsider. No one has ever been closer to Sonny than she is, and she has made it her mission to ensure that Nina feels insecure and as though she's not enough for the mobster.
So when it becomes clear that Ava is in trouble and Sonny is on her side, Carly is going to become her usual nosey self. But this time, it's Nina's best friend who needs Sonny, not Carly's.
Of course, Carly still isn't speaking to her bestie, Olivia Quartermaine (Lisa LoCicero), and it would be like Nina to bring that up and rub salt in the wound, but she'll do it in a way that makes her look oh so innocent.
When Carly loses it, it's going to look like her temper flared unprovoked, and Nina is the victim. How's that for turning the tables?
Willow Tait Spies A Change In Her Birth Mom
Carly is caught off surprise by Nina's ability to rise above her clapback. Unbeknownst to Carly, Nina will identify with her predicament and feel what it's like to learn critical information about Sonny from a third party.
Even though Nina holds back from chastising Sonny for failing to update Carly, Willow, who observes the exchange, will be impressed by her patience and poise.
Willow has struggled for a long time to reconcile her desire to reconnect with her birth mother with her commitment to Carly.
Willow might start to have a different perspective on her mother-in-law as she sees Nina's ability to take Carly's insults without losing her cool.