Brick catches Dex!!! …Tensions in Port Charles have thickened in recent weeks. Sadly, Sonny Corinthos's (Maurice Benard) strained relationship with his son contributes to current affairs. Animosity is the driving force behind Michael and Sonny's foundering bond. And the root of all this tension and animosity is Nina Reeves (Cynthia Watros). Because Sonny chose Nina, Michael's can't look at his father the same. In fact, the mobster's ELQ Executive of a son turned completely against his father. Yep, you guessed it! All thanks to Nina!
As GH recaps recall, Michael granted Willow's wedding day request. As she faces what could be her final days, Willow's new perception on love, life, and family implored her to do what's right. So, she explained to Michael the importance of family, and his father's presence at their wedding. From that moment, hope for Sonny and Michael to repair their relationship was alive.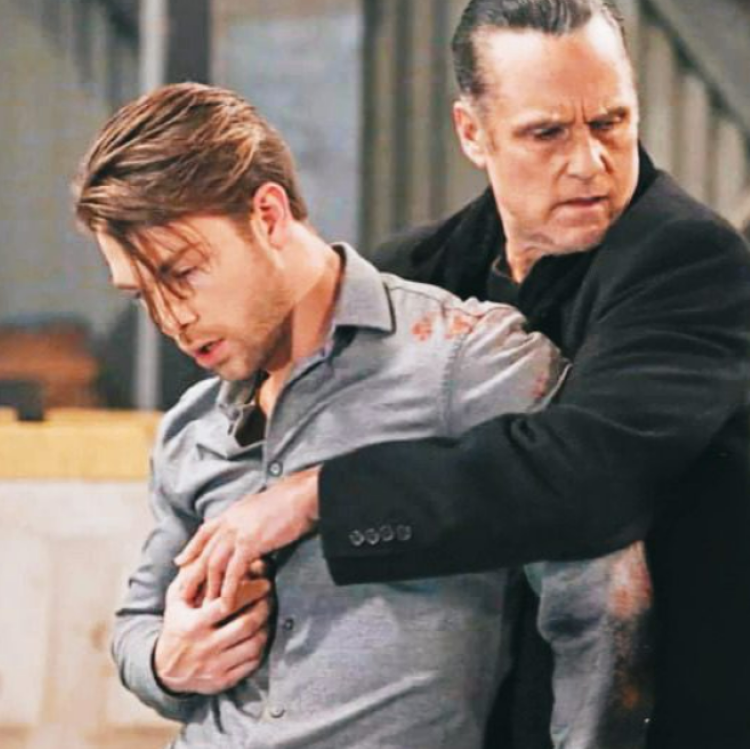 General Hospital spoilers reveal, Sonny's latest chivalrous acts to defend Carly Corinthos (Laura Wright) sparked something within the Corinthos family. Suddenly, things between Michael and Sonny, and even Carly felt almost as they were in the good ole days. But despite the presage to mend fences, all is lost when Sonny learns the truth.
According to General Hospital news, Stephen A. Smith returns to GH as Brick. As one of Sonny's trusted employees, Brick always looks out for the boss. That being said, Dex Heller (Evan Hofer) is on Brock's radar. GH previews tease that Brick catches Dex in an incriminating situation. Is all hope that Sonny and Michael reconcile lost?