This GH storyline isn't working.
Attempting an endometriosis storyline was a risk from the get-go at General Hospital. The subject is a bit of a yawn and complicated if it's thoroughly delved into. But it quickly turned into a bust, and nothing can save it.
General Hospital: In the Lead
Part of the problem is the character it was handed to, Molly, who's been pretty much used peripherally during her tenure on the soap. So really caring about her plight and desire to have a baby would have needed some serious time to develop. Instead, it just happened suddenly. Molly (Brooke Anne Smith) and TJ (Tajh Bellow) simply decided they wanted to become parents, and the audience was summoned along for the ride, whether they cared about it or not.
Stunning GH Exits
To make matters worse, the two actresses at the heart of the story were recast just as it got underway. Haley Pullos had played Molly since 2009, and Lexi Ainsworth had portrayed her older sister Kristina also since 2009. That's 14 years during which viewers have loved and become attached to them as Molly and Kristina.
They were part of the show's cherished "Davis Girls." Along with their big sister, Sam (Kelly Monaco), the trio was a symbol of female power; three young women who loved, looked out for, and supported each other through life's ups and downs. It was a bond you could feel and made you want to root for all of them to persevere together.
General Hospital: Changing Faces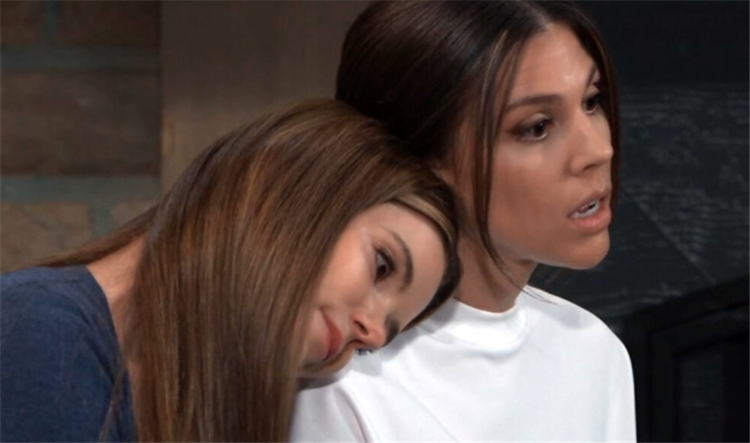 However, two of the three sisters were recast just as the plot got underway. First, the soap surprisingly opted to replace Daytime Emmy winner Ainsworth with former Days of our Lives star Kate Mansi. Then the show was forced to recast Molly when Pullos was involved in a hit-and-run car accident and had to deal with subsequent legal issues. After Holiday Mia Kriegel filled in for a couple of weeks, she was replaced by Smith as the new Molly.
Here's the GH Problem
It's not that the two actresses who GH brought in as Molly and Kristina aren't quite talented. Mansi has a Daytime Emmy of her own from her work as Abigail Deveraux DiMera at DAYS, and Smith has a massive array of credits. The problem is the audience isn't invested in either of them as Molly and Kristina. They're not part of the original "Davis Girls." Their trials and tribulations haven't been followed by fans for decades. The lovely chemistry that existed between Pullos, Ainsworth, and Monaco just isn't there now.
Instead, viewers are being forced to watch two strangers in this key plot, like it or not. As a result, the upcoming highs and lows, and the tears, joy, and sadness of this impending plot, will never be felt quite as well or as strongly as they could have been. And it makes the whole storyline a bust.