Who has the most to fear from the GH secrets he holds?
Neddie, or rather Ned Quartermaine, thinks he's the rock singer Eddie Maine on General Hospital. He doesn't remember his mother, Tracy. He doesn't remember his daughter, Brook Lynn. He doesn't remember his wife, Olivia.
General Hospital Polling
Ned (Wally Kurth) doesn't remember that he knows it was Nina (Cynthia Reeves) who turned Carly (Laura Wright) into the Securities and Exchange Commission. So when would be a good time for him to recall all of those things?
Neddie: End of the GH Road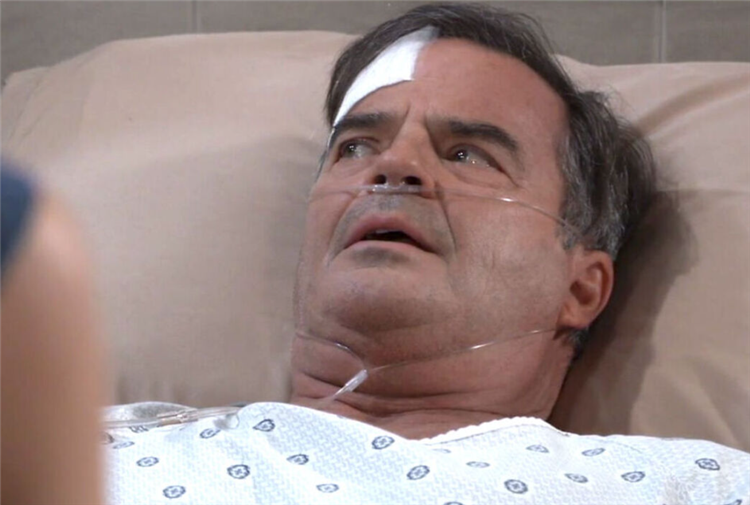 Only 2% of the audience wants Ned to never remember who he is…was. Frankly, the lawyer, husband, and dad was…kind of boring. Eddie is a more interesting character. He's new but familiar. We met Eddie back in the 1990s, and he never got the chance to strut all his stuff. Will the leather pants be making a comeback? We're open to the possibilities.
General Hospital: Take Your Time, Neddie
We know he'll need to go back to the boring boardroom sooner or later, 31% of you sigh. But can't we make it…later? Ned isn't really needed on the canvas right now. Instead of him popping up every few weeks to frown at various Quartermaines, we want to watch Eddie get used to Port Charles circa-2023. Does he think it's still 30 years ago? Does he need to learn what a text is? A cell phone? K-Pop? That could be a fun storyline…while it lasts.
Neddie: Now or Never
But then there are the majority 67% of fans who are not amused by any of these shenanigans. You don't care if Eddie is happy. You need Ned to come to his senses and promptly bust Nina's bubble. The sooner he exposes her, the better. The man has to know that he's only a means to an end. Ned doesn't matter. Eddie doesn't matter. Only what Ned can do for Carly (Laura Wright) matters.