GH star Josh Kelly was almost a part of a royal family…on another soap opera.
Most actors have stories about how they auditioned for their soap roles but Josh Kelly has a different kind of tale as to how he became Cody Bell, Mac's long-lost son on General Hospital. He didn't need to test for the part because of his stint as Cutter on One Life to Live over a decade ago.
Josh Kelly Recalls Coming to ABC Soaps
"I didn't audition for GH," Kelly revealed in a recent Coastal Entertainment Zoom gathering with fans that he took part in with John J. York (Mac). "I'd kept in touch with [Frank Valentini, who was executive producer at OLTL and now holds that post at GH]."
Kelly says he'd visit Valentini and the GH set when he was on the same lot doing other shows (like Grey's Anatomy) and when his pal Michelle Stafford (ex-Nina; Phyllis, Young and the Restless) was on GH. "It was never the right timing [till Cody came along]," he says.
Joey In Disguise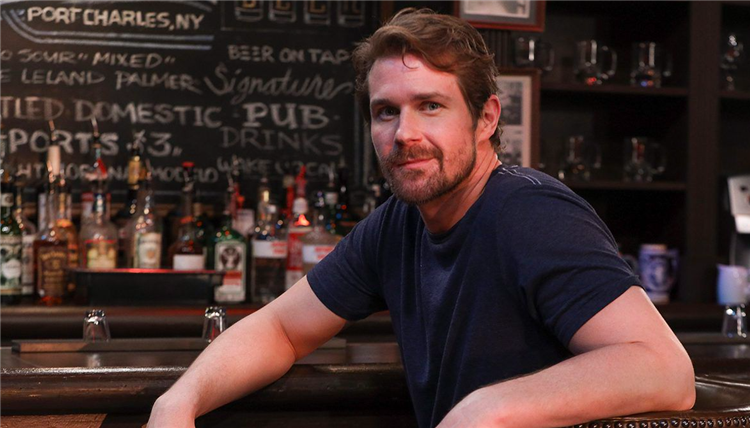 The actor recalls shooting a role in the film Transformers when the opportunity came along to audition for Mark Teschner, GH's casting director. "I did my audition and he said, 'Let's do it aga in.' He had me do [the scene] again and again and he taped me. He said, 'I think you're right for this.'" The role in question was OLTL's Joey Buchanan. "They flew me to New York…I tested there with Gina [Tognoni, Kelly]. It was a bunch of dudes all day. I had a toothache."
Even though Kelly recalls getting the blocking wrong, he said that Valentini told him he'd done a great job. Kelly wasn't quite as sure and indulged in a whole pizza that weekend but his fears were for naught. He learned he'd gotten the job. Mostly. "They immediately recast me [as Cutter]," he says. (Actor Tom Degnan was given the role of Joey.) "The rest is history."
Josh Kelly: What's Meant to Be
Sadly, OLTL ended its run in 2012 on ABC. Next, Kelly took part in the short-lived online revival and worked on such shows as UnREAL. He called up Valentini around the time the show was developing some characters including Cody. Kelly calls it a "hell of an honor" to be cast in the role of Cody without even auditioning for him. And we wouldn't have Cody had we not once had Cutter. That taught the actor an important lesson that may be of value to all performers. "You're not auditioning for that part [you've gone in for]. You're auditioning for the part you're right for," Kelly offers.