GH spoilers for Wednesday, June 14, 2023, have Taggert breaking down.
General Hospital spoilers reveal anguish and despair coupled with a celebration, as well as big news and bundles of nerves. NOTE: GH was preempted on Tuesday, June 13, due to ongoing breaking news coverage.
General Hospital Spoilers Highlights
Jordan (Tanisha Harper) finally catches up with Taggert (Réal Andrews) and learns just how hard he is really taking the news that he is not Trina's (Tabyana Ali) biological dad. He goes over his marriage and the mistakes he made that led to Portia's (Brook Kerr) affair with Curtis and realizes that he may have ruined his own life. Taggert breaks down, but at least Jordan is there to comfort him.
Meanwhile, Curtis (Donnell Turner) celebrates his birthday with a big bash at the Metro Court pool, right where Ned fell and ended up in a coma the night before. He is happy with his whole family, including his newfound daughter Trina. All Portia wants to know is if there is still any hope for her and her new husband.
GH Spoilers: Carly Gets An Earful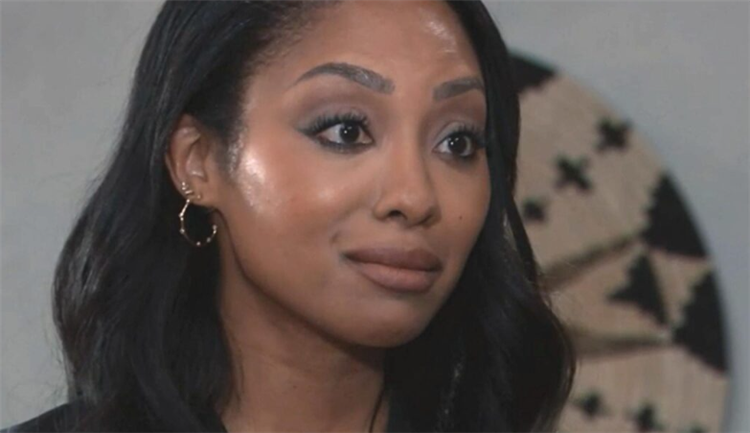 Drew (Cameron Mathison) has a whole lot to tell Carly (Laura Wright) about their SEC case and their plans to make Ned (Wally Kurth) convince the feds that he didn't really mean it when he said they committed insider trading. Of course, the SEC can do their own investigation, and Ned is not the tipster, but Drew and Carly remain convinced that he is.
Imagine Carly's shock when she learns that Ned is in a coma, and Tracy blamed Drew for Ned's plunge but then recanted her story. What are they going to do now that they can't blackmail Tracy (Jane Elliot)? Will Drew go ahead with his plan to fall on his proverbial sword and turn himself in to save Carly? It's not like Scout really knows him anyway, so what's a little jail time in the scheme of things?
Speaking of Ned's fall and the SEC, TJ tells Olivia that he has some news on Ned's condition. Will he wake up? If he does, will he remember what really happened before he tripped into the pool?
General Hospital Spoilers: Big Worries For Gladys
Gladys (Bonnie Burroughs) knows she has to have all that money ready to pay Selina Wu (Lydia Look) now that she is heading back to Port Charles. She still has nothing and doesn't even have a lot of information on Sonny (Maurice Benard) to give the mobster.
What will Gladys do next to get some cash and make sure Sasha (Sofia Mattsson) doesn't know? Sasha is determined to end this guardianship, which serves to make Gladys even more anxious as her cash source may soon dry up. When she tries to talk Sasha out of her idea, Sasha wonders why Gladys doesn't seem to believe in her.