General Hospital (GH) spoilers tease that Spencer Cassadine (Nicholas Chavez) will soon realize he's been naïve to trust Victor Cassadine (Charles Shaughnessy). Despite all the horrible stories Spencer's heard about Victor's threats and what he's capable of, he's choosing to give him the benefit of the doubt.
Since Victor has had Spencer's back in the past and continues to offer help, Spencer doesn't want to think the worst of him.
Without Nikolas Cassadine (Adam Huss) around, Spencer may feel like he has to cling to what little family he has left.
However, Victor's power is part of his appeal as well. GH writers have slowly been changing Spencer's character to make him a little more arrogant and conniving, so he looks up to Victor in a way.
Unfortunately, the illusion is about to be shattered. Victor will make some daring moves once the Nurses Ball gets underway – and those moves could have very serious consequences for people Spencer cares about.
It seems likely Victor is the person who sent the sniper after Sonny Corinthos (Maurice Benard).
Victor has threatened to go after Sonny before and certainly doesn't like the fact that Sonny can influence Spencer.
Since Victor wants to pull the strings and make Spencer his puppet, he doesn't need anyone competing with him when it comes to swaying him.
Unfortunately, it seems Victor may be the reason Curtis Ashford (Donnell Turner) has a near-death experience, too.
There are some spoiler clues that suggest Curtis might shield Trina Robinson (Tabyana Ali) from a bullet and end up injured.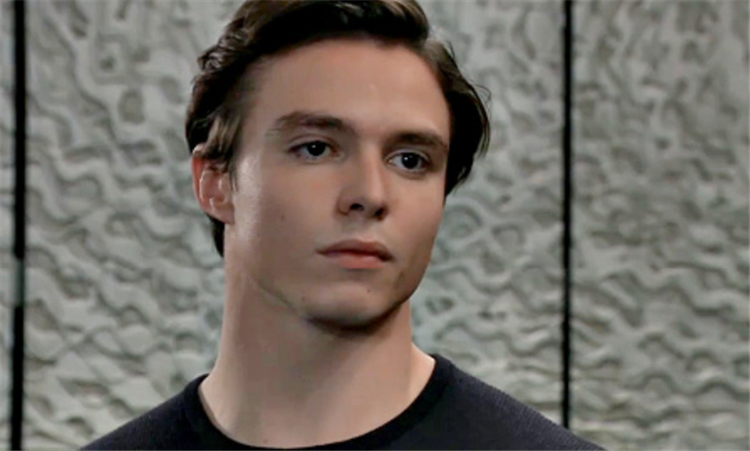 All of that could bring three strikes against Victor.
Spencer will be livid if he learns Victor targeted Sonny, almost hurt Trina and then put her potential bio dad in the hospital!
Of course, it could also be a wakeup call about just how dangerous Victor is.
There's no way Victor will let Spencer walk away from him, so Spencer may realize he's stuck in a terrible predicament.
Spencer may have to take a page out of Sonny's playbook and push the woman he loves away – at least for a while.
Perhaps Spencer will urge Trina to keep her distance until he can figure out a way to be truly free of Victor.
Even if Victor gets arrested, he could wiggle out of trouble or deliver orders to his minions from behind bars.
There are good reasons for Spencer to be terrified for Trina, so he may dump her for her own protection.
Naturally, it'd be in character and very romantic if Trina refused to accept Spencer's decision on this.
Trina might insist on standing by Spencer and turn this into their first time making love instead!
Regardless, Spencer may at least try to put some distance between them since he'll be extremely worried for Trina's safety.
General Hospital spoilers say some awful Victor-related news is brewing for Spencer, who'll get updates on just how wicked he is.