GH spoilers for July 5, 2023, have Willow making Nina happy.
General Hospital spoilers reveal happy news, major propositions, guilty consciences, and so much more. You won't want to miss a moment of this exciting new episode. NOTE: GH will not be airing a new episode on July 4, 2023, but instead will show an encore airing of Epiphany's (Sonya Eddy) memorial.
General Hospital Spoilers Highlights
While Michael (Chad Duell) is not happy with the idea of Willow (Katelyn MacMullen) allowing Nina into her bubble of friends and family who can visit her, he understands why she wants this. She has been given a new lease on life and wants to start fresh.
GH spoilers say that Nina (Cynthia Watros) gets some good news, and Sonny (Maurice Benard) is there while she is smiling, telling Nina never to say never. As for Willow, she swallows her pride and tells Nina she'd like her to come for a visit.
GH Spoilers: Cody Feels Guilt, Sasha Feels Positive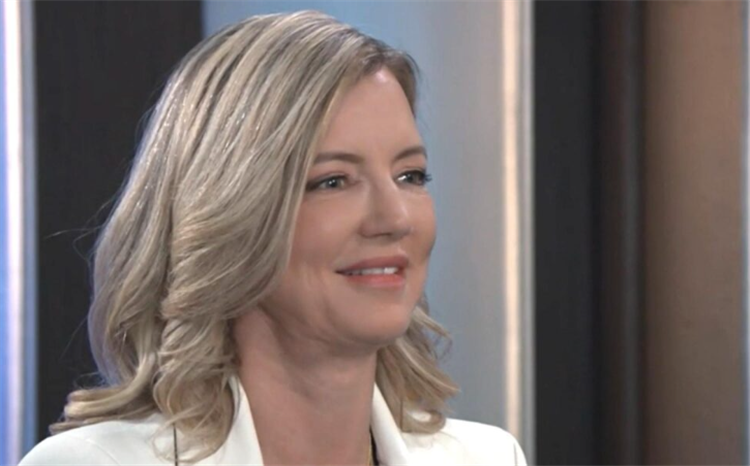 As Cody (Josh Kelly) and Dante (Dominic Zamprogna) discuss what he is up to with Scott, Dante brings the point home to Cody that Mac (John J. York) is his real father, and it's time that he tells Mac that. All Cody can do is argue with him, but he knows that Dante is right.
Meanwhile, Sasha (Sofia Mattsson) is feeling more confident about life than ever and shares her good news about almost ending her guardianship with Brook Lynn (Amanda Setton). Too bad she doesn't know the pills she was just prescribed are going to cause her more problems than she ever bargained for.
General Hospital Spoilers: Lucy Is Suspicious
Lucy (Lynn Herring) knows someone downloaded a super secret Deceptor file and made a copy. She first accuses Maxie (Kirsten Storms) of doing it but soon realizes she is wrong. Next, she questions Brook Lynn, but will BLQ tell the truth?
Finally, Tracy (Jane Elliot) meets with Diane (Carolyn Hennesy) about some legal troubles as Martin (Michael E. Knight) gets an interesting proposition. Are the two things related?