GH spoilers for May 12, 2023, have Michael giving Dex surprising news.
General Hospital spoilers reveal shocking news, big decisions, tense reunions, and so much more. You won't want to miss a moment of this exciting new episode.
General Hospital Spoilers Highlights
Willow's (Katelyn MacMullen) words apparently have a big effect on Michael (Chad Duell). She begged him to delete that video and give up his vendetta against his father and Michael finally agrees. Maybe seeing how sick Willow still is, forces him to realize how precious life is and how you should not waste it with hate.
However, he has to break the news to Dex (Evan Hofer) who wonders what the last year working for both Michael and Sonny (Maurice Benard) has been for. He did the job Michael wanted him to do and it was all for nothing? What will Dex do now and how will he get himself out of his new situation as Sonny's right-hand man? He can't exactly tell Sonny the truth, can he? Meanwhile, Sonny is still heavily involved in this Pikeman deal and wants to pull Dex in more.
GH Spoilers: Nina's Big Dilemma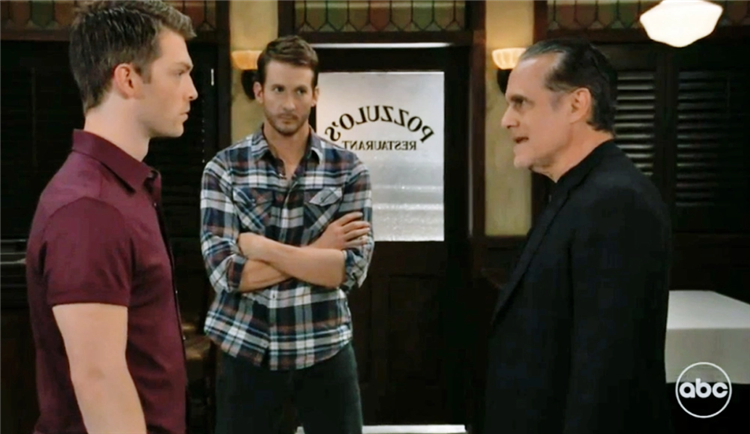 Nina (Cynthia Watros) remains a nervous wreck worried about Willow and worried that someone may learn she is the one who made sure the SEC knew about Carly (Laura Wright) and Drew's (Cameron Mathison) insider trading.
GH spoilers say she weighs her options as she lays it all on the table with Ava (Maura West). Can she keep this a secret and pray nobody ever finds out what she did or doe she tell the truth and let the chips fall where they may? Both Sonny and Willow may never forgive her and then she will have lost everything. However, Willow knows where keeping a major secret got her the last time.
General Hospital Spoilers: Willow Waits, Scott Sees Liesl
While Willow preps for her transplant and spends time in isolation, she cannot have any visitors, but Josslyn (Eden McCoy) stops by anyway to see her through the window and talk to her via a hospital phone.
Willow's bone marrow donor is happy to be back in Port Charles safely so she can make sure that her new niece lives. It turns out Scott (Kin Shriner) is very happy, too, because GH spoilers say he is relieved to see his Schnitzel. Will Liesl (Kathleen Gati) finally see it's time to forgive Scott for helping Elizabeth?
In case you missed it, every Sunday, Soap Hub's very own in-house critic offers his (sometimes) curt, and heartfelt critique about the General Hospital week that was. If you missed their latest review, click here, get caught up, and then add your opinion to the comments section.