Jackson is not fooled by Lucy or Felicia! Felicia Jones (Kristina Wagner) and Lucy Coe (Lynn Herring) set out on their most recent heist, just like they used to. Lucy is asking her talented pal for a favor. And what greater occasion is there to use one's talents than for a friend? Felicia can clearly perceive Lucy's need for information.
Recaps from General Hospital: So, like a good friend should, Felicia steps in to save Lucy. To find out what Martin Grey (Michael E. Knight) is hiding, they set off on this expedition. Are these two still as skilled at this as they once were, despite their continued passion?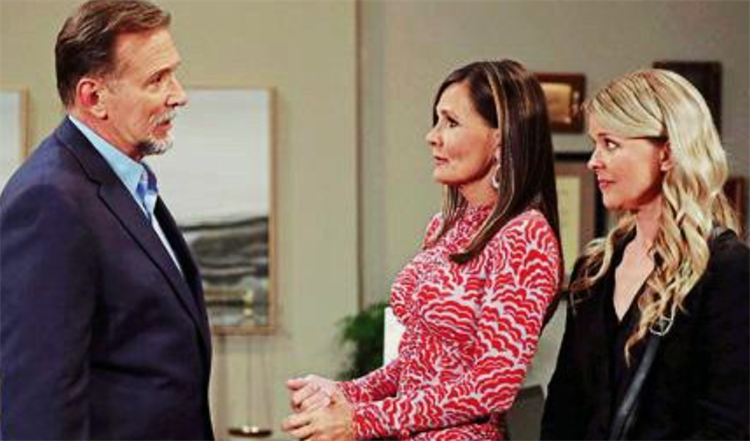 GH spoilers hint that Lucy walks into her own trap when she plans to share a quaint dinner with the Pine Valley Attorney. The plan is to distract him so that Felicia has time to do what she does best. But, according to General Hospital rumors and spoilers, Lucy and Felicia can't fool Jackson Montgomery. He's done his homework and knows exactly who Lucy is and what she's doing. As far as Mr. Montgomery is concerned, his relations with Lucy are over.
Previously, GH news reports d confirmed that Walt Willey makes his GH exit after July 18th. Don't worry, he won't leave before busting Lucy's scheme!