GH spoilers for July 3, 2023, have Carly and Sam in an emotional moment.
General Hospital spoilers reveal tear-filled moments, medical suspense, secrets and lies, and so much more. You won't want to miss a moment of this intense new episode.
General Hospital Spoilers Highlights
Sam (Kelly Monaco) is still not happy that Drew (Cameron Mathison) abandoned Scout just so he could save Carly (Laura Wright) from going to jail and blames Carly because she didn't do much to stop Drew from making this move.
As Drew reports for his three years in Pentonville so he can fall on his sword for a woman who dropped him like a hot potato when she found out he wasn't Jason (Steve Burton), Carly and Sam have it out, and Sam lets her feelings be known. The women somehow manage to clear the air as Sam will surprisingly forgive Carly for everything after Carly tells her how sad she is.
Meanwhile, Drew receives a welcome gift to Pentonville, and he has no idea where it came from. It looks like Cyrus Renault (Jeff Kober) is going to be busy again and have a new friend.
GH Spoilers: Big News For Willow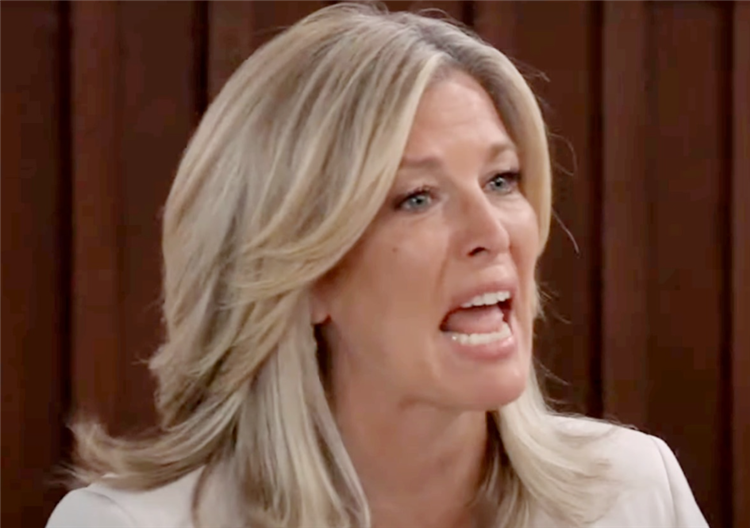 Willow (Katelyn MacMullen) has been pretty much alone in that isolation room for weeks with a few visitors here and there, while Michael (Chad Duell) took care of their children at home and tried to get his mother to turn in his father to the feds.
Now, it looks like there is a change in Willow's condition, so TJ (Tajh Bellow) arrives in her room to give her and Michael the big news. He seems pensive, so Michael and Willow prepare for the worst. Does TJ have good news for them, but with a little caution?
General Hospital Spoilers: Suspicious & Devious Minds
Cody (Josh Kelly) finally agrees to meet with Scott (Kin Shriner) about suing the WSB for destroying the necklace that belonged to Leopold Taub. Scott believes that Cody has the right to that necklace because Leopold is his father. He has no idea that Cody is hiding the fact that Mac (John J. York) is his actual dad. Will he be able to go through with that lawsuit?
Dante (Dominic Zamprogna) is the only one who knows what Cody is hiding, and GH spoilers say he becomes suspicious. Does he become suspicious of what Cody is up to, or is there another crime going on that he needs to solve? Could it be what Mac finds in a file on his desk?
Finally, Sasha (Sofia Mattsson) informs Gladys (Bonnie Burroughs) that Sonny (Maurice Benard) believes she is ready to end the guardianship, which freaks Gladys out. Will she decide to use Sasha to pay her gambling debts in another way?