Sasha Gilmore is currently at the cusp of recovery on General Hospital. It took her a while, but she is finally reached a point where she felt like she can go back to her normal life without Gladys' guardianship. However, Gladys is not ready to lose control of Sasha's finances just yet. She knows that if she loses Sasha's guardianship, she won't be able to skim her daughter-in-law's funds to pay her debt. Thus, she has come up with a nasty scheme to cripple Sasha's recovery. But the spoilers tease that a knight will rescue our maiden! Keep reading TV Season & Spoilers to see who is about sweep Sasha off her feet to safety!
Gladys Sets Up Sasha For A Relapse
While Sasha's decision to take control of her own life has elated her well-wishers, it has pricked Gladys like a deadly thorn on General Hospital. Gladys is in no mood to let go of her guardianship over her daughter-in-law. At least not until she has paid off her debts using Sasha's money. The latest spoilers tease that in the upcoming episodes, Gladys will push an unwitting Sasha toward an addiction relapse. She has joined forces with Sasha's psychiatrist, who happens to be her fellow gambler!
The General Hospital preview video showed Dr. Montague prescribing Sasha some pills. Later, he informed Gladys that their job would be done soon. Implying that Sasha may suffer a backlash of sorts from the new medication. This, thus far, has to be Gladys' most wretched act. Because not only can the pills push Sasha towards a relapse, but they might even take her to the extent of an overdose! Does that mean Sasha could be in more danger than any of them anticipated?
Cody Exposes Gladys, and Saves Sasha On General Hospital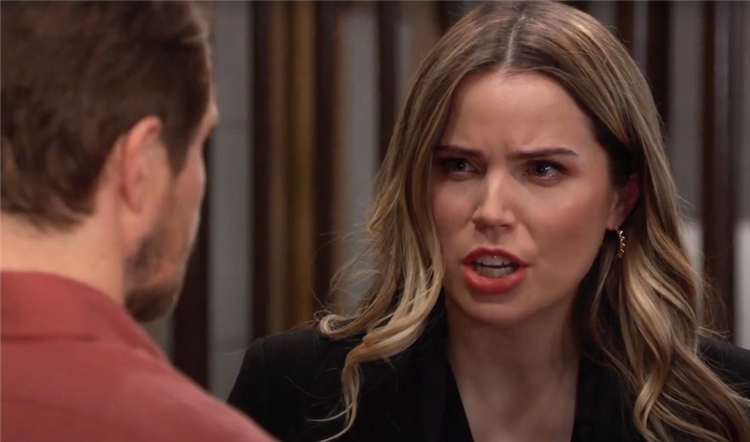 General Hospital spoilers tease that during the week of July 10, 2023, Sasha's new medication may sound the alarm bells for Maxie. Either she will notice something fishy with the pills themselves, or she may find Sasha's behavior to be off. Either way, Maxie will take up the matter with Sasha, but the latter will defend herself, the pills, and Dr. Montague, as she has been feeling so much better than before. Thankfully, Maxie will not feel convinced and plan a deeper probe.
However, after Sasha refuses to pay heed to Maxie, she might decide to take some help on General Hospital. Knowing that Cody was able to come through for Sasha with the whole Home and Heart mess up, Maxie might ask for his help again. Of course, Cody will be more than willing to watch out for Sasha. He surely has developed a soft corner for her. Thus, there might arise a situation here Sasha may come close to an overdose, and Cody may save her life by taking her to the hospital. Sasha's time away at the hospital may also cover up Sofia Mattsson's maternity leave.
Moreover, upon investigation, Cody might uncover the link between Gladys and Sasha's relapse on General Hospital. Now, Cody already has sat out for Gladys, and armed with this bombshell, he will surely rip her down! Later, upon Sasha's return, Cody might even help her in settling back into normal life. This might even set off some romantic sparks between them! If that happens, would you like to see Cody and Sasha as a couple? Tell us in the comments. Meanwhile, stay tuned to General Hospital to see what happens next! TV Season & Spoilers is your one-stop for all the General Hospital-related news. Stay tuned.