Join us in celebrating this soap veteran's special day!
General Hospital's Helena Cassadine has continued to taunt Valentin, even in death, as he wavered between this world and the next to Victor's lethal drug injection. Yet her portrayer, the always lovely Constance Towers, has a reason to be festive.
Happy Birthday, Constance Towers
That's because she was born on May 20, 1933, in Whitefish Montana, which means that this talented actress is turning 90 years old today! In 1940, when she was in the first grade, Towers was scouted by talent seekers and hired to perform in radio plays at studios all across the Pacific Northwest.
As a direct result of her parents relocating to New York City — where her father became vice president of a pharmaceutical company — Towers was able to attend both the Julliard School and the American Academy of Dramatic Arts.
While attending Julliard, Towers was discovered by a film agent who coaxed her into accepting a singing engagement at the St. Regis Hotel. That gig brought her to the attention of a casting director who worked for Columbia Pictures.
The future General Hospital star made her film debut in Bring Your Smile Along and quickly followed that up with roles in Over-Exposed (directed by Lewis Seiler), The Horse Soldiers, and Sergeant Rutledge (both directed by John Ford).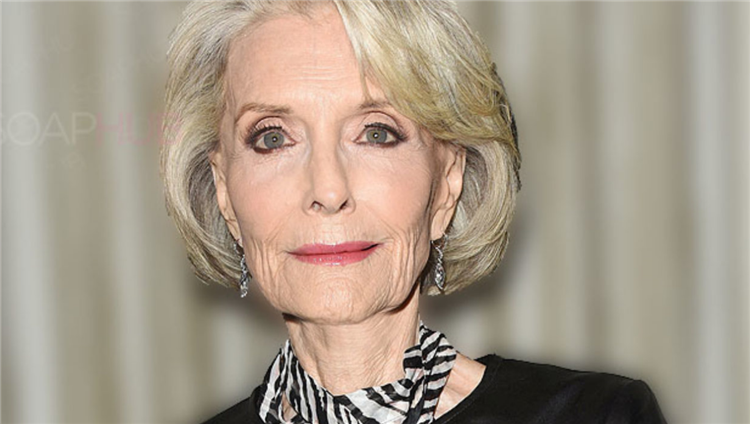 Next, she appeared in two pictures directed by Sam Fuller — Shock Corridor and The Naked Kiss. Her other credits included the thriller Fate Is the Hunter and guest roles in primetime programs such as Mike Hammer, The Outer Limits, and Perry Mason.
Towers turned to stage roles in the mid-1960s, and she made her Broadway debut in 1965 — playing the title role of Anya. She would appear in numerous theatrical productions over the next few years.
She appeared in Love Is a Many Splendored Thing, a CBS daytime drama in 1971. Subsequently, she returned to soaps with a leading role on Capitol. On that series — where she starred as Clarissa Tyler McCandless — Towers played a put-upon heroine frequently stymied by her rival Myrna Clegg (Carolyn Jones; Marj Dusay).
Constance Towers has played Helena Anhalt Romanov Cassadine, General Hospital's preeminent villainess, (on and off) since December 19, 1997. It was a role originated by Elizabeth Taylor and previously assumed by Dimitra Arliss.