Though Blue Bloods mostly focuses on the Reagan family and police work, there's still room for love in the show — but the fans' most anticip ated pairing might be now in danger.
Danny Reagan has had quite a few partners throughout the series, but during the last seasons, the vast majority of fans were rooting for him to finally get together with his long-time friend Maria Baez.
The so-called Daez pairing community only just got a massive burst of hope from Donnie Wahlberg's recent statement… But now it seems to be slipping away.
After the news of Jennifer Esposito coming back to her role as Jackie Curatola in the season 13 finale, the Daez pairing is in some serious danger.
In the past, Danny and Jackie were together, and they had amazing chemistry: most fans consider them the best possible couple even after all this time.
When a poll was held on the Blue Bloods biggest subreddit around a year ago, the overwhelming majority of fans just answered "Jackie" or "Jackie, 100%".
As you might have guessed, the question was, "Who has been your favorite partner for Danny?"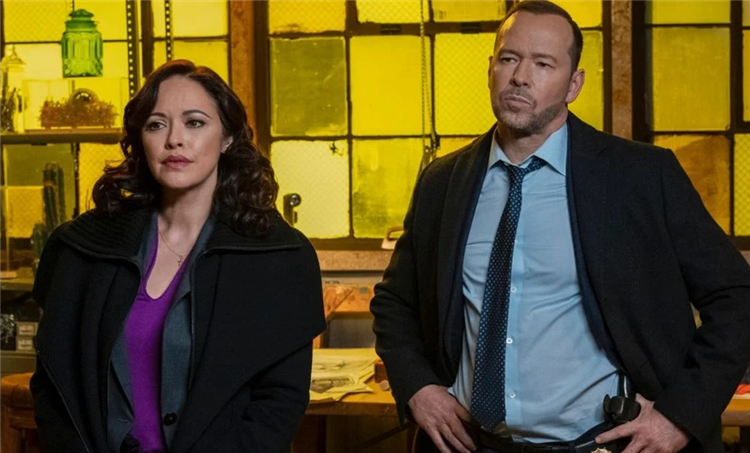 Even though Donnie Wahlberg clearly hinted at some Daez action coming soon, Jackie's unexpected comeback is bound to change things by a large margin.
Granted Donnie mentioned some sleepover with Danny and Maria, Jackie is still going to be there — so we're in for big love drama, it seems.
Admittedly, Danny's going to be torn between Curatola and Baez… And fights among the two pairings' fans are inevitable at this point.
The average Jackie Curatola enjoyers are already activated: the news of her return made them really happy and anticipating her getting back together with Danny.
Many fans just straight-up claim there's no chance they don't fall in love again, and considering how popular this pairing has always been, we can't help but feel that they have a point.
Whatever the writers decide to do next, Jackie's comeback is an absolute game changer both for Danny's love life and for the show in general.
We have to wait and see exactly how the events unfold in terms of the long-awaited Daez…
But we just can't shake off the feeling that Jackie fans may be right here.