Donnie Wahlberg's path to becoming the hit-them-on-the-head, ask-questions-later member of the Reagan family on "Blue Bloods" started when the performer accepted his first acting roles in 1996's "Ransom" and "Bullet." Three years later, Wahlberg reached a new level of notoriety by starring in M. Night Shyamalan's "The Sixth Sense," but it would take over a decade before the actor suited up as Danny Reagan on the popular CBS crime drama. And considering Wahlberg's true claim to fame first came as a member of a boy band, it makes his overall body of work all the more eclectic.
In 1984, a 15-year-old Wahlberg became one of the five members of New Kids On The Block, and for the next decade, he was a devoted member of the band who hadn't put in a minute's worth of professional acting work. When the band broke up in 1994, some members focused on parlaying their NKOTB success in to solo careers, but Wahlberg caught the acting bug like his brother, Mark, according to Biography.
After helping NKOTB make $115 million (per Inside Edition), Wahlberg chose the actor's journey, and the performer's most prolific body of work remains CBS' "Blue Bloods." Wahlberg has portrayed Danny Reagan for 13 seasons and 260 episodes, but he hasn't faced every baddie quite yet. In fact, Wahlberg says he would love to face one of his bandmates on "Blue Bloods."
Wahlberg thinks Joey McIntyre would make an excellent guest star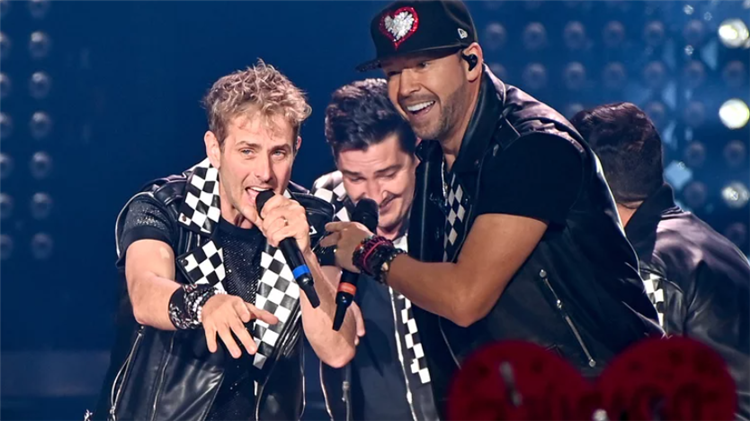 While it might have escaped the attention of the more casual viewers of the show, diehard fans of both "Blue Bloods" and New Kids On The Block already know that one member of the NKOTB guest starred on the CBS crime series. Yes, lead singer Jordan Knight himself appeared during the Season 1 episode titled "Model Behavior," albeit in only a cameo role capacity (per IMDb). But when it comes to legit acting chops, Donnie Wahlberg chose the band's youngest member, Joey McIntyre, as his selection to guest star as a full-blown baddie on "Blue Bloods."
"Joey is a very good actor, and I think he would be up to the task," Wahlberg said in an interview while fielding fan questions and promoting the show (via YouTube). "But why does he have to play a bad guy?" Wahlberg quickly pointed out that some fans wouldn't appreciate him beating up on his NKOTB bandmate. "Cause Danny Reagan likes to smack people around," Wahlberg continued. On the other hand, Wahlberg also admitted that some of the viewers might enjoy Wahlberg giving McIntyre the old once-over. "Because you're just so naughty," Wahlberg said of some of the show's enthusiasts during the same interview.