Find out the real reason why Amy Carlson decided to abruptly leave the hit CBS show Blue Bloods after 7 seasons and what happened to her character.
Amy Carlson's abrupt departure from Blue Bloods in the Season 8 premiere was a major shock to fans of the long-running CBS series. Carlson played Linda Reagan, a registered nurse and supportive wife of Detective Danny Reagan. She was an integral part of the Blue Bloods cast since the first season and was made a series regular in the second. Because of her longevity in the series, the reveal that her character died in a helicopter accident was surprising.
Carlson's departure was as unexpected as Michael Weatherly's exit from NCIS, leaving fans extremely disappointed by the unceremonious send-off. The producers of Blue Bloods decided to have Linda's death happen off-screen, so viewers didn't get to say goodbye. In addition, killing the character off made it impossible for Amy Carlson to return in future seasons. So why did Amy Carlson leave, and what really happened to Linda on Blue Bloods?
Who Was Linda Reagan?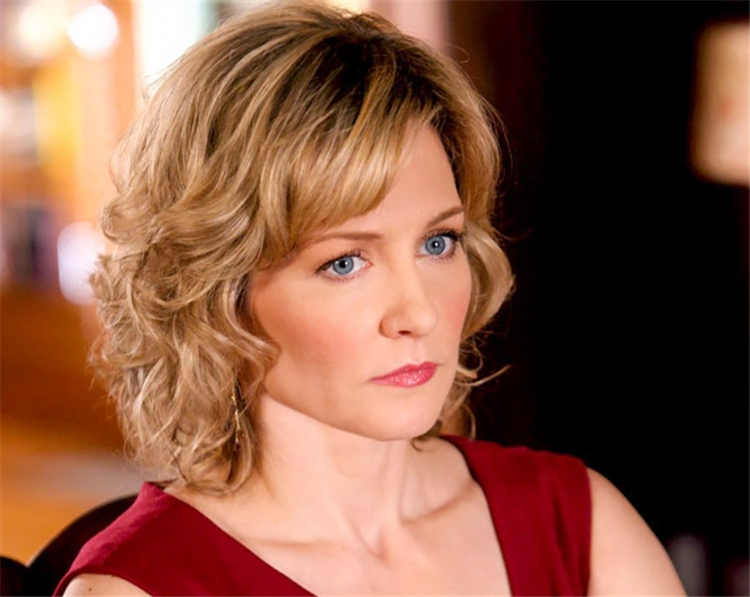 Linda Reagan was the wife of Detective Daniel Reagan and the mother of Jack and Sean Reagan. She was an emergency room nurse at St. Victor's Hospital in New York City. Linda played an essential role in the show — she was the only adult member of the Reagan family who didn't have a career in law enforcement. She would often voice her opinions openly during the Reagan family dinners on Sunday nights, which were (and still are) a staple of the show.
Although Linda was not directly involved with law enforcement like the other members of her family, her job at St. Victor's would often intersect with Danny's police work. In the Season 5 finale of Blue Bloods, Linda treated a patient who was a witness to the shooting of NYPD Assistant Chief Donald Kent. She was caught in the crossfire when her patient was assassinated. Although she made a full recovery, she had to meet with a therapist to deal with the post-traumatic stress caused by the incident.
What Happened to Linda on Blue Bloods?
The Season 8 premiere showed Danny contemplating retiring from the police force because he blamed himself for Linda's death in a medevac helicopter crash that happened between seasons. With the support of his family and longtime partner Maria Baez, he ultimately decided to stay on the job. Season 9, Episode 1, "Playing with Fire," implied that the crash may not have been an accident but caused by a Mexican drug cartel.
Even several years after Linda's untimely death, the character is still mentioned periodically, and her memory still plays a significant part in Danny's life. While some Blue Bloods fans have hoped that Danny would move on with Baez — as they have a chemistry similar to Bradford and Chen on The Rookie — showrunner Kevin Wade shot down the idea in a TV Insider interview last year.
Why Did Amy Carlson Leave Blue Bloods?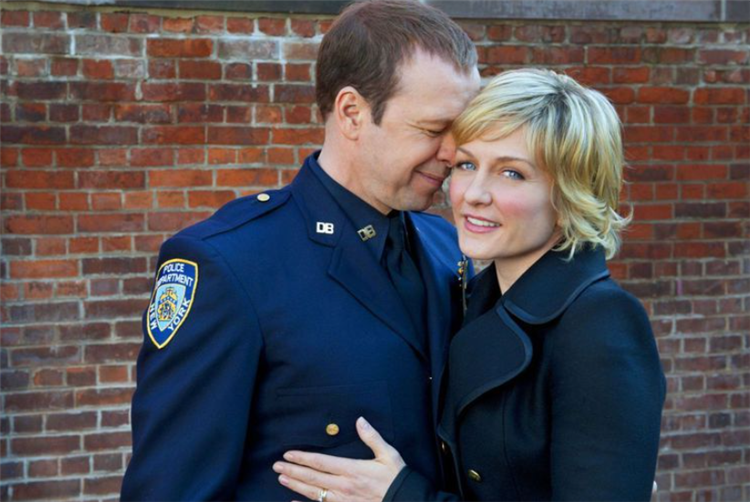 Characters are killed off TV series for a variety of reasons; sometimes, it's to provide narrative impact — like Lauren German's departure from Chicago Fire — and sometimes, it has to do with behind-the-scenes factors. In the case of Amy Carlson, her Blue Bloods contract expired after Season 7, and she chose not to renew it (though she did not give a specific reason why).
Carlson explained to Deadline that she was not invited back for the Season 8 premiere to wrap up Linda's storyline. She voiced her disappointment with how her character was killed, saying, "I feel badly that she dies the way she dies. I did not know they would do that. I was surprised. I wouldn't have done that." Despite her reservations about how her character exited the show, Carlson also said in the Deadline interview that she would be open to returning in a flashback, but that hasn't happened yet.
However, with CBS shows experiencing a lot of casting turnover and bringing back familiar faces, such as Marg Helgenberger as Catherine Willows in CSI: Vegas, Carlson still has a chance to return to Blue Bloods someday.