Looking back at Vanessa Ray's career, the actress has played Officer Eddie Janko on "Blue Bloods" since Season 4, and her efforts have arguably resulted in a rewarding run. The actress hasn't been shy about revealing evidence to support such a claim, like the fact that her favorite entry is Season 10, Episode 10, "Bones to Pick" and surprisingly enough, how much she enjoyed developing the trust factor in the early stages of her character's budding relationship with Will Estes' Jamie Reagan.
While the two police personnel didn't start as a match made in heaven, and their relationship has had its fair share of high and low points, many viewers probably found themselves rooting for the "Blue Bloods" couple throughout the evolution of their onscreen relationship from conflicting colleagues to loving husband and wife. But with any pairing, certain issues are unavoidable, like trust, which was a big deal for the couple early on and ended up being a fascinating aspect of their character's connection that Ray loved exploring.
"I actually really liked the times when they were still kind of doing the tap dance of whether or not they could trust one another," Ray said in an interview with Nerds of Color. "I think in general, that's a really interesting time in any relationship where you're kind of leaning in, then you're leaning out a little bit, and you're trying to find your footing. That was my favorite time, I think. I think so." There is no denying Ray was ultimately intrigued by cultivating the many layers of their TV courtship, but she would never have guessed how complex the overall experience would be for the two fan-favorite characters.
Relationships are hard, especially the ones on television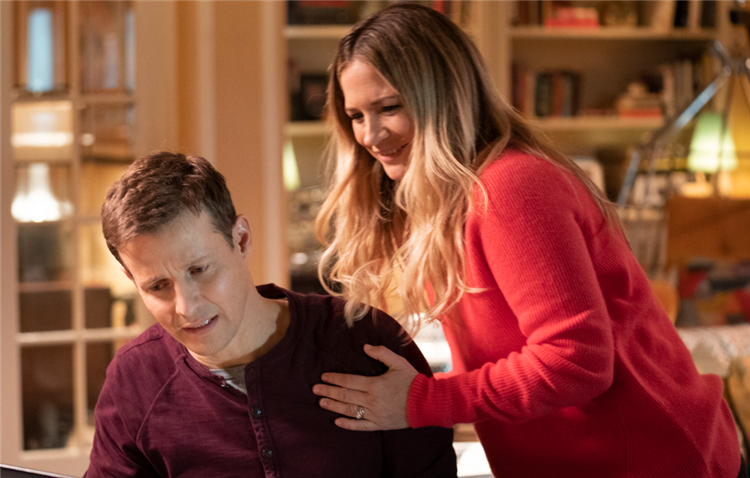 It can't be easy finding that certain someone when trying to clean up the crime-ridden streets of New York, but somehow love finds a way, especially in the case of Vanessa Ray and Will Estes' characters on "Blue Bloods." But keeping that connection alive has turned out to be a daunting affair, which is something Ray was not initially expecting for the onscreen pair.
While the trust dynamic was a conundrum in itself for Officers Eddie Janko and Jamie Reagan, maintaining the relationship has turned out to be a much more difficult task overall on the show. This left Ray feeling a bit conflicted on the matter concerning her TV counterpart's participation in the pairing, changing her perspective on the ordeal in the process. "I think it's really complicated, with myself included, as a fan of this couple," Ray said in an interview with Long Island Weekly. "There's a lot of learning curves and a lot of figuring out what their relationship looks like. I think it's more of a struggle than they were anticipating."
The actress also added, "It's a lot harder for them than I think we all thought. They've loved each other for all these years, they're finally together and now the fun begins, but it's sort of where the real work has begun for them in terms of their relationship instead of their actual work and family unit." Anything worth doing will inevitably take a considerable amount of effort, and the groundwork the two actors have put into making their character's relationship work on the series probably bodes well for the future of the "Blue Bloods" couple.