"Blue Bloods" is one of the most popular police procedurals on television. The CBS series has been running on the network for 13 seasons and it shows no signs of slowing down any time soon. People love the show for different reasons, but one of the main things that keeps fans coming back for more is the family element at the heart of it.
Since "Blue Bloods" follows the Reagan family, nearly all of whom work in law enforcement in some capacity, the family dynamic in the show offers a warm center that helps to balance out the harsh realities of police work. Ever since Eddie Janko-Reagan (Vanessa Ray) married into the family, she's become a lot closer to them, often popping in for the family dinners that have become a staple of the series.
Still, as much as viewers have grown to love them, these family dinners don't necessarily take the sting out of the ripped-from-the-headlines storytelling of "Blue Bloods." Vanessa Ray thinks that this approach is a huge positive for the series. Here's what she had to say about it.
Vanessa Ray finds addressing real-life issues a little intimidating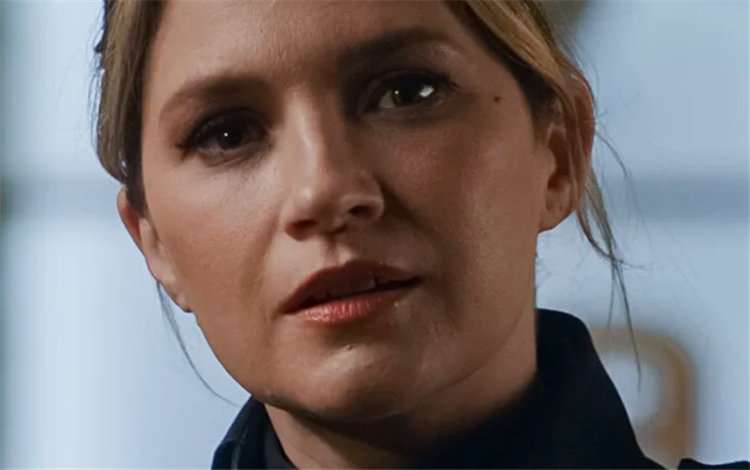 When Vanessa Ray sat down with The Nerds of Color to chat about her role as Eddie Janko-Reagan on "Blue Bloods," the actor was more than happy to answer tough questions about the show's content and how it often mirrors real-life issues. "I like that it's intimidating," she said. "I mean, it's a challenge to try and get it right." Like her character, Ray explained the approach in a simple, no-nonsense manner. "Present the information, have a dialogue and let the chips fall where they may," she said. "Bridget and Roslyn Ruff have navigated some big topics."
Ray was referring to Bridget Moynahan, who plays Assistant District Attorney Erin Reagan in "Blue Bloods." Roslyn Ruff, meanwhile, plays District Attorney Kimberly Crawford in the series. Since both characters are on the prosecuting side of the law rather than the street level, it definitely makes sense that there would be a lot more nuance to their arcs. As for Ray, she will soon be heading into her 10th season as part of "Blue Bloods," and fans can no doubt look forward to seeing her character navigating the thin blue line for years to come.