The world lost a gem this week, when longtime actor Treat Williams died in a motorcycle wreck near his home in Vermont on June 12. Tributes have flooded in from fans and former colleagues — including his TV son on Chicago Fire, Taylor Kinney — with many expressing that they were honored to have crossed paths with Williams. Amongst those feeling the loss are the stars of Blue Bloods, on which Williams recurred from 2016 to 2023. Tom Selleck and Bridget Moynahan were amongst those mourning the death of the 71-year-old acting vet.
Treat Williams played the troublemaking Lenny Ross — Frank Reagan's friend and former partner — on Blue Bloods, and while he only appeared in six episodes in as many seasons, there's no denying the impact he had on those around him. Tom Selleck called the actor his friend in a written statement to People following Williams' death, which read:
It has been said that we are all just passing time and occupy our chair very briefly. My friend Treat was aptly named and occupied his chair so well. I will miss him but I will not forget him. Well done, my friend.
Bridget Moynahan, who with Tom Selleck has appeared on all 275 episodes of the CBS police procedural, also provided a statement to People following Treat Williams' death, calling him an "actor's actor" and saying he was an "absolute pleasure" to have on set. She continued:
He was a role model off screen as well. His love and devotion to his family was one for all to admire. We lost a good one, folks. RIP Treat.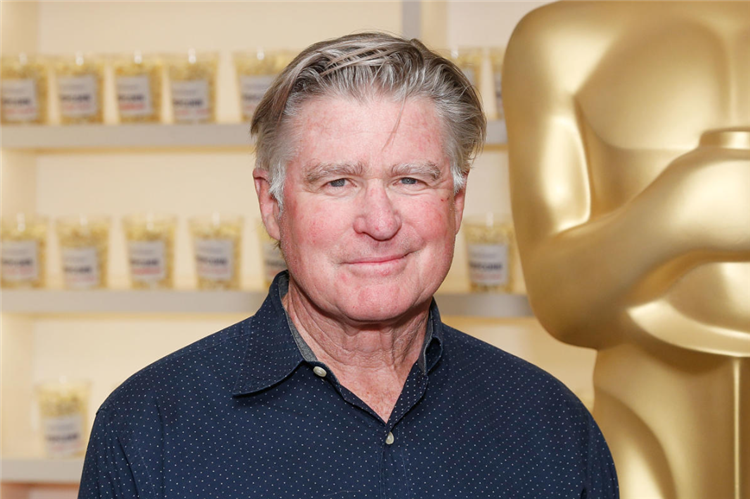 Executive producer Siobhan Byrne-O'Connor took some time to remember the actor, calling Treat Williams "a beloved member of the Blue Bloods family" in an Instagram tribute:
Eddie Janko-Reagan portrayer Vanessa Ray also took to Instagram to lament the loss of her former co-worker, posting the news of Treat Williams' passing in her Stories with the words "This is heartbreaking." She made reference to the actor's role as George Berger in the 1979 movie Hair, for which he was nominated for a Golden Globe, saying (via People):
The first time I worked with Treat on Blue Bloods at family dinner, he found out I was in Hair on Broadway. I said I was the 'Frank Mills' girl. He started singing. He knew every word. I did not. What an incredibly sharp, kind, beautiful artist. Rest now sweet Berger.
According to Vermont State Police (per NBC News), Treat Williams was riding his motorcycle near his home in Dorset, Vermont, just before 5 p.m. June 12, when a Honda SUV turned left in front of him. The actor was unable to avoid a collision with the vehicle and was "critically injured" after being thrown from his bike. Williams was air-lifted to Albany Medical Center in New York, where he was pronounced dead. The driver of the SUV, who was not seriously injured, was not suspected to be impaired, and no citations were issued in the wreck, state police said.
The sudden loss of Treat Williams is undoubtedly devastating to those who knew and loved him, and we at CinemaBlend send our condolences to his family, friends and fans during this difficult time.