While "Blue Bloods" is a police drama, it also differs in one significant way compared to other popular procedurals of its ilk. Much like shows such as "Law & Order," "Blue Bloods" does feature episode plots pulled from the headlines of hard news. And we even get cases and social issues explored through different levels of law enforcement, from beat cops all the way to district attorneys. However, in addition to these familiar recipes found in other similar shows, "Blue Bloods" adds the warm ingredient of family into the mix. The spotlight on the Reagans has helped it reign supreme among primetime procedurals for so long. And with 13 Seasons to its credit, we've even witnessed the Reagans increase their numbers and add more additional chairs for those traditional Sunday dinners.
One of these eventual additions included the character, Edit "Eddie" Marie Janko, played by Vanessa Ray. Eddie first appears on Season 4 of "Blue Bloods" and is assigned as the partner to Jamie Reagan (Will Estes). But along with proving herself as one of the NYPD's finest, her bond with her partner Jamie blossoms into a romantic relationship. And by Season 9, the two marry, which means Eddie officially joins the Reagan clan.
With her dedication to her job and hot-tempered personality, Eddie has easily become one of the show's welcome additions. Many episodes suggest that she isn't necessarily written to have all the answers personally. Sometimes, she makes big mistakes, but that's what's helped her captivate longtime fans. In addition, the character's flaws were also what drew actor Ray to portray her.
Vanessa Ray loves portraying the messy rookie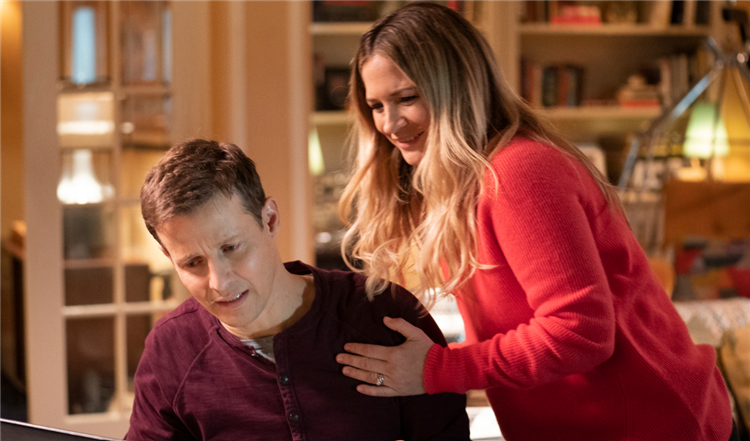 From her time in the mystery teen drama "Pretty Little Liars" to a recurring role in the legal drama "Suits," Vanessa Ray has portrayed various characters throughout her career. But what would motivate her to take on the part of a rookie cop for a network procedural drama? Well, as the actor explained in an interview with Nerds of Color, it was Eddie Janko's imperfections tempered with her drive. "I loved this role immediately because when we first met her, she was a rookie, but it was obvious she was following a calling to service," Ray said in the interview. "She was eager, messy, and flawed. I mean, who wouldn't love Eddie? Although, I am a bit biased."
Eddie has made her share of mistakes throughout the series, especially as she tried growing in her career. But the same could be said of the entire Reagan family, which is what helps make them so intriguing to fans. Character flaws produce drama, which is what entertains us. Whether through their actions on the job, or explosive debates during their family dinners, many of those character flaws in the family become highlighted one way or another. And we sit in anticipation as it all plays out. Even Tom Selleck, who portrays NYPD Commissioner Frank Reagan, noted the appealing nature of performing the flawed Reagans on "Blue Bloods." As he said in an interview for 92NY, the family's faults help make them so relatable.