Aired on Friday, May 19 at 10/9c on CBS, Blue Bloods season 13 finale, "Forgive Us Our Trespasses", was quite a rollercoaster for all the show's fans. With the season-ending on such an interesting note, fans anticipate what can happen next in Blue Bloods season 14. Considering that this is an expensive series owing to its cast, and with networks searching for new ways to reduce their budgets, the reality of Blue Bloods season 14 was quite dubious.
Fortunately, the show was renewed for a 14th season in March 2023 by its official network. Be that as it may, the renewal only comes after its cast and producers accepted a 25% pay cut.
With that said fans are wondering if there will be additional seasons of Blue Bloods or not. However, Donnie Wahlberg glossed over these concerns in an interview with Us Weekly, and said, "I'm an optimist…I try to take every episode as it comes. I really do. I think it's part of why I've enjoyed myself on the show for 13 years."
One of the many CBS crime dramas, whose popularity stands tantamount to the NCIS and FBI franchises, as well as SWAT and The Equalizer, Blue Bloods has consistently helped CBS earn the title of the most-watched US TV network.
Created by the veterans of The Sopranos, Mitchell Burgess and Robin Green, the cop drama premiered in 2010 starring the TV legend Tom Selleck. For those unversed, the show underscores the characters who are the members of the fictional Reagan family, a Catholic, Irish-American family residing in New York City, hailing back a history of work in law enforcement. With its thirteenth season coming to an end, here are all the details you need to know about Blue Bloods season 14 finale.
What can we expect to happen in Blue Bloods season 14?
Previously in Blue Bloods season 13 finale, titled "Forgive Us Our Trespasses" underscored Danny Reagan (Donnie Wahlberg) and M aria Baez (Marisa Ramirez) who teamed up with Danny's former partner, Jackie Curatola (Jennifer Esposito) to hunt a serial killer. In an interesting turn of events, the season 13 finale also foregrounded the serial killer's copycat methods which apparently connected them to a case that Danny and Jackie had previously worked on together.
"Danny and Baez team up with Danny's old partner, Jackie Curatola (original cast member Jennifer Esposito), to find a copycat killer emulating a criminal's murders from a previous case; Frank and Mayor Chase battle over how best to handle the city's rising homeless population; and Jamie, Eddie and Erin team up to build evidence against a man previously released, but once again committing criminal assault. Sami Gayle, Peter Hermann and Tony Terraciano also guest-star."
Based on the happenings of the season 13 finale, we can make an educated guess regarding the plausible plot points for the crime procedural drama's upcoming season. Season 14 will indubitably pick up from where its predecessor left off, which opens several doors for the show's creators to travel upon. For instance, season 14 can potentially uncover the plot arc of Erin's run for District Attorney that was broached in the season 13 finale.
No matter which plot arc is underscored, season 14 will follow a similar format as the show's previous seasons, where characters deal with different cases and issues in each episode.
Who are the expected cast members of Blue Bloods season 14?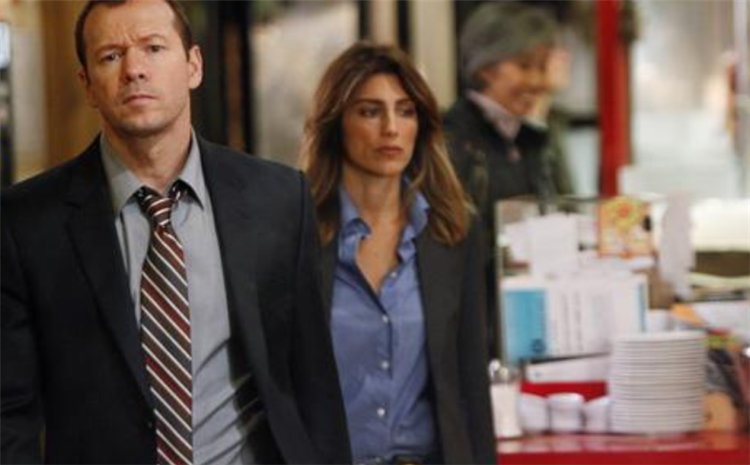 We expect the following cast members to reprise their respective roles in Blue Bloods season 14, as per the official press release made by the official network during its season renewal announcement:
Tom Selleck as Frank Reagan

Donnie Wahlberg as Danny Reagan

Bridget Moynahan as Erin Reagan

Will Estes as Jamie Reagan

Len Cariou as Henry Reagan

Marisa Ramirez as Maria Baez

Vanessa Ray as Eddie Janko
Although the official network has not revealed the other cast members, we expect other regular cast members to be back in season 14 including Tony Terraciano as Jack Reagan, Abigail Hawk, Will Hochman and Steve Schirripa.
When can we expect Blue Bloods season 14 to premiere on CBS?
Although the show was renewed for a 14th season on March 29th, 2023, the 13th season finale premiered on May 19th, 2023. Consequently, it becomes too early to expect season 14 to premiere on CBS. However, if we make an educated guess, we don't expect the fourteenth season to land on CBS before late 2023 or early 2024.